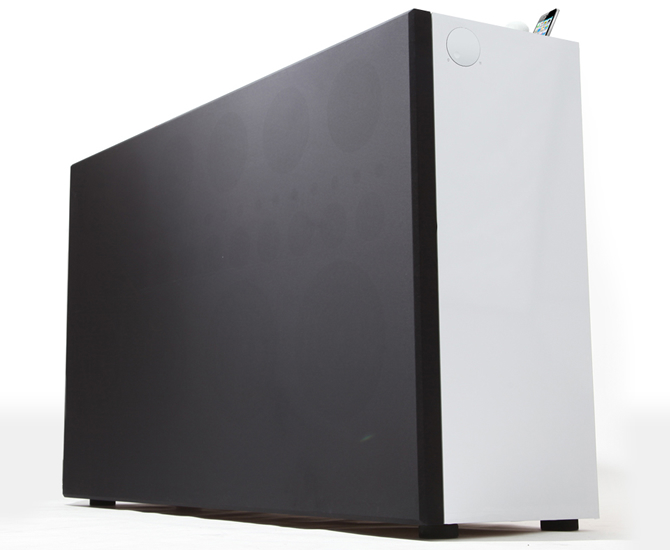 November 6, 2013
Is this the world's biggest and the most powerful iPhone speaker?
by Sayan Chakravarty
Do you find your iPhone/iPod speaker dock way too anemic and looking for some, umm, loud? Behold the world's largest iPhone speaker dock which is aptly named the 'Wall of Sound 2.0'. Made by a Swedish company named 'The Brothers of Stockholm', this gigantuous speaker replaces the first version of the Wall of Sound (WOS) that came out back in 2009. The original WOS tipped the scale at 102kg and had a 30-pin connector dock for older versions of iPods and iPhones. The wall was made up of 28 individual speakers and despite its steep pricing of $4,500, it got sold-out pretty quickly.


The WOS 2.0 is bigger, heavier, and louder and packs more technology than the original version. Marketed as the most powerful iPhone speaker and possibly the most powerful single speaker in the market, it has 16 more speakers than the first edition. The 44 speakers of the wall with individual chambers are augmented with two powerful sub-woofers and tube amplifier. It weighs a whooping 178 kilos and measures 1000 x 1700 x 400 mm. Though the handcrafted speaker looks quite similar to the first edition of WOS, but it comes with Bluetooth and a dedicated iOS app with a nifty user interface. The dock has been moved from the side to the top of the speaker and looks like it supports lightning connector, though there is no official confirmation.

The conventional looking speaker however has a quirky small ape-head placed along the dock. The eyes of the ape glow blue if the volume is under control but turns red when the volume goes into danger zone. It pops-out and stops the speaker if the music is played loudly for more than 5 minutes to prevent damage to ears. But with a bigger size comes a bigger price-tag. It is priced at $6,900 and the company will start delivering the WOS 2.0 from February 2014 onwards.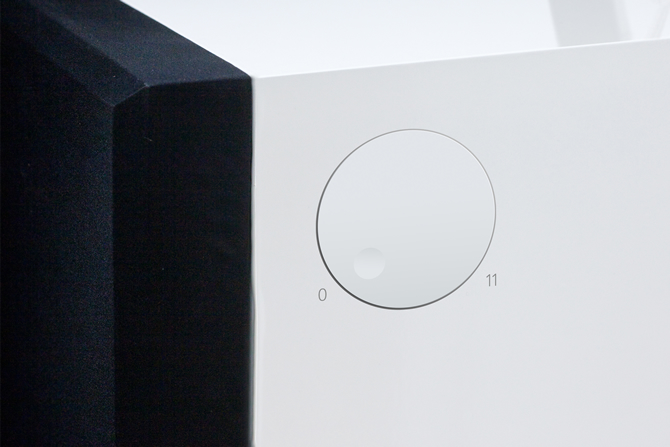 [Via – Thewosexperience]