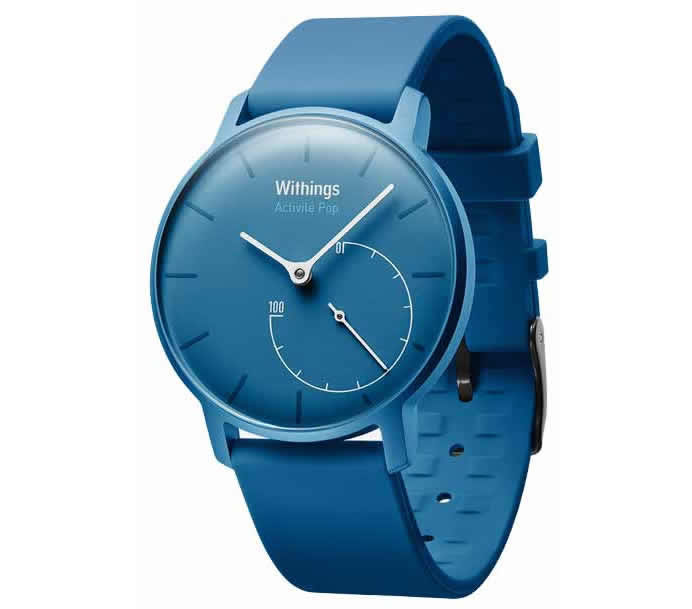 January 5, 2015
Withing's Activité Pop Health Tracker Finds Its Way to CES 2015
by Shayne Rana
Withing is a company dedicated to the betterment of the physical self, and so far they've been doing a pretty good job with supplying the health conscious with gadgetry to help keep the "bad vibes" away. From Smart Scales equipped with Wi-Fi and more, to Aura Smart Sleep System and others, the company takes your health quite seriously. Their latest launch is a third for Withing in the Activity Tracker series of devices – enter the Activité Pop, a second generation wrist watch with a built in activity tracker.


This ridiculously simply analogue watch looks nothing like the digital, touchscreen, all encompassing type wrist gadgetry we're used to seeing these days. However, in essence, it's the simplicity that makes it so attractive. While it may not look the part, this unsophisticated looking wrist watch is quite a handy little tool for the fitness fiends of today. Coupled with its smartphone 'Health Mate' app the Activité Pop gives you read outs of all your activity and sleep cycles (connected via Bluetooth 4.0) and even motivates you with a few simple encouraging words. It features a PVD coated Watch face and a silicone watch strap that should suite any size wrist.
The Activité Pop auto adjust the time based on your smartphone so even if you switch time zones, it will take care of it. A silent vibrating alarm can also be set via the app. Since it comes equipped with a standard 'Button Cell' battery (the company claims it will run for at least 8 months) there's no need to dock it for charging or plug in a wire of any kind, just wear it wherever, whenever, be it in the shower, in the pool, while running or while sleeping.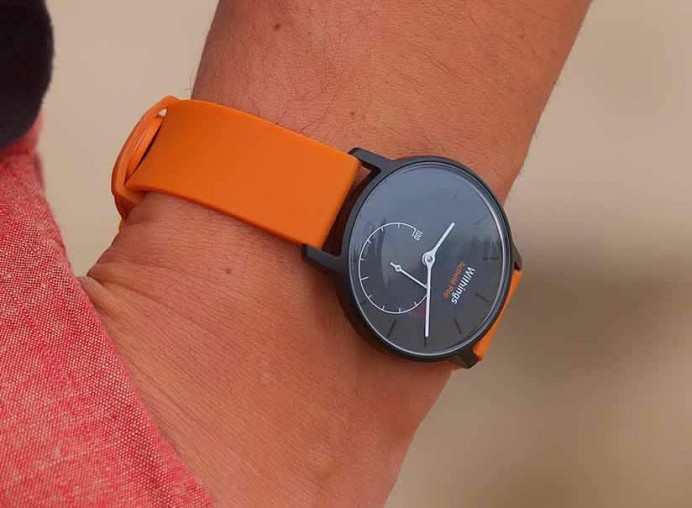 The Activité Pop is available for $149.95 (US) in a series of colors that include Shark Grey, Bright Azure and Wild Sand. You could also swap out the straps if you want to mix and match. The watch has also made its presence felt at this year's CES event in Las Vegas.