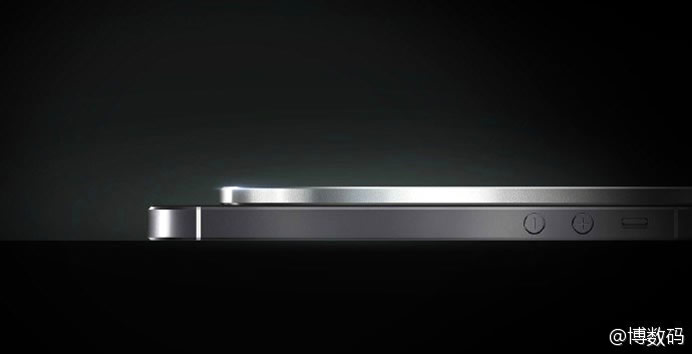 November 3, 2014
Will Vivo's smartphone be the thinnest one ever?
by Shruti Shree
Mirror mirror on the wall, which is the thinnest smartphone of them all? Sharp Aquos Crystal? No. LG's 5.3 inch upcoming smartphone? No. Then it must be Oppo RG, just 4.85 mm. The answer is again No! The thinnest smartphone now will be from the Chinese smartphone maker Vivo. The paper like thin smartphone will be just 3.8 mm thick or should we say thin. We got the first glimpse of the smartphone on Sino Weibo account, which is something like Chinese version of twitter. Several photos of Vivo were posted on the website, and they claimed that the thickness will be half of the iPhone 6. Looks like Chinese smartphone companies have become obsessed with the thickness so much, they are constantly competing with each other on who can make the thinnest smartphone. One question that comes to our minds is how much power a smartphone this thin can pack? There's has to be some space where the hardware can fit, you see. What about the battery life? None of these questions have been answered by the company yet, they have not even announced officially, when the smartphone is going into production. One of the most common concerns with these ultra slim smartphones is the bendgate too.

Talking about the hardware, Oppo and Samsung have removed the Micro SD card slots, and Oppo's headphone jack is also much slimmer. Which one will win the race of being the slimmest, yet the most robust in terms of features, we will get to know as soon as Vivo is released.