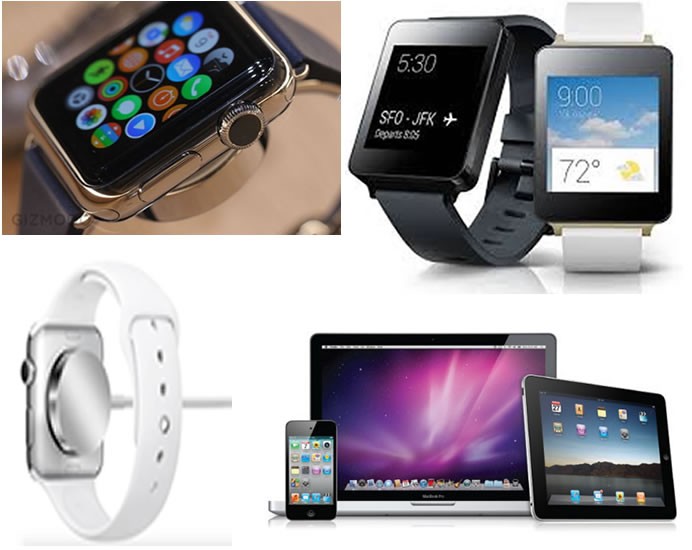 April 25, 2015
Why the Apple Watch Isn't What It's All Cracked Up to Be
by Shayne Rana
The Apple Watch was making waves ever since we heard about it through the hushed channels of geekdom and it was then being called the iWatch. Little did we know that Apple would finally keep the nomenclature simple and go with the 'Apple Watch'. The device is out and about and quite the talk of the town.
There's plenty to give Apple credit for and the watch does have a lot going for it, but with all Apple products or, to be fair, technology in general, it's hard to get it 'right' the first time. There are a few chinks in the Apple Watch armor, some fixable with a possible software upgrade and others would perhaps only see an adjustment with the next iteration. So without further ado, here are seven things that we couldn't make our peace with regarding the Apple Watch –
Nothing overtly new about the technology 
So what does the rather 'elitist' Apple Watch offer that others like the Moto 360 or Samsung Gear etc. don't? Not much really. They all have similar features and functions; it's a matter of design and prestige when it all comes down to it. While the Apple Watch is quite a fancy piece of hardware especially the Edition series with its gold trimmings, it's also a very expensive option, in line with all of their other devices. It has nothing that really makes it stand out against the competition and suffice to say, it's just another Apple product that fans will crave and those outside of the Apple environment will wonder what they see in it.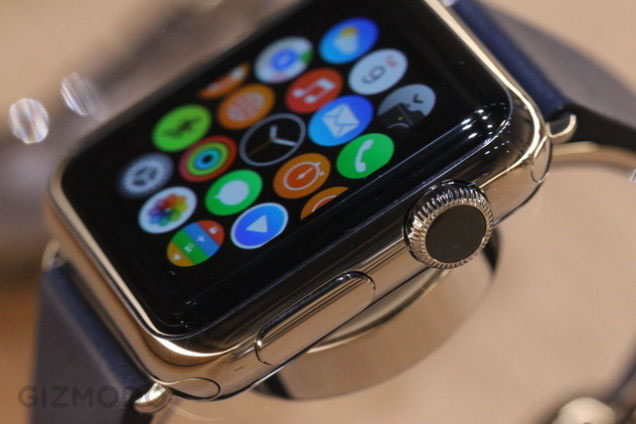 Rather thick
Although it may seem slim (ish), both size devices (38mm and 42mm) are about 10.5mm in depth which don't exactly make them super slim. Some Android handsets are slimmer, but that's not a fair comparison. However, with this thickness taken into consideration, it's a tad bulky on your wrist and professionals might have some problems getting their sleeves to comfortably be cuffed over the smartwatch. It's not a major problem but we think most of us were expecting a much slimmer device, all things considered.
Can only be used with Apple devices, D-Uh
Sadly, like most Apple devices, the Apple Watch has been designed strictly for Apple users. It's not a universal device that could pair and be used with Android or any other OS. There are however, smartwatches that are less costly that work very well with all mobile operating systems, including iOS. As of now, the Apple Watch doesn't play well with lower grade iPhones either; it requires iPhones from 5 and above to work, but we're sure that will change soon.
Thick Bezel
Perhaps our beef with the bezel may seem a little unwarranted but like previous iterations of the iPhone, it seems like there's quite a bit of potential display real-estate that's going to waste. The 38mm (1.5-inch display) model is a bit smaller naturally and can seem a little cramped with information even on the pristine looking UI. The more expensive 42mm (1.7-inch display) option is slightly better but seems narrower; with that annoyingly thick bezel (at least on the sides). This could also mean developers would need to design two versions of an app or 'watchface' to support the different sizes, or simply let the existing designs stretch or contract when required.
Motion sensor to activate screen is a bit off
Like most of today's wrist-tech that employ the use of a display, an option exists to leave the display 'always on' (a major battery drainer) or switch it to a senor mode wherein the backlight would come on at the flick of your wrist. Apple's smartwatch features the same settings but it seems just as erratic as others. It either keeps coming on while you're walking making it seems like there's a notification you weren't aware of, or it requires considerably more of an effort to get the sensor to switch the display on. It's a common issue that Apple has tried to address but falls a little short of perfection. A little fine tuning of the sensor could perhaps, be all it needs.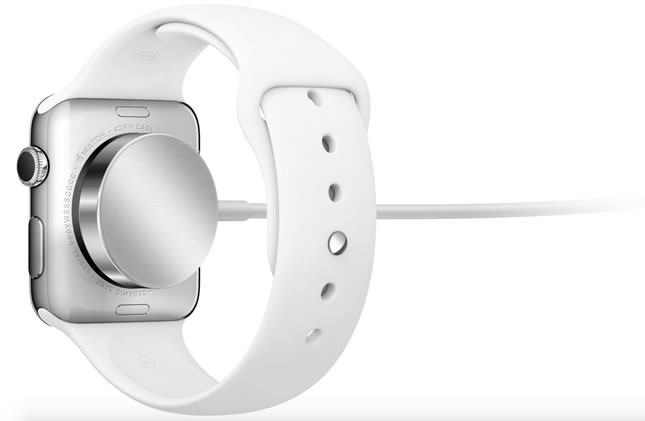 Battery
The standard Apple Watch features a 3.8V 205 mAh battery which may seem small but can run for about 18 hours at a stretch (according to Apple), but that depending on your usage. That's good, but not great. It translates to having to charging it daily and most likely it would be at night, which means no Sleep Cycle can be easily monitored, unless you don't mind attaching it to the charging cable and then falling asleep; naturally that's just not a good idea. Not that it matters a great deal but as fitness trackers go, most health conscious users would probably have some issues with this.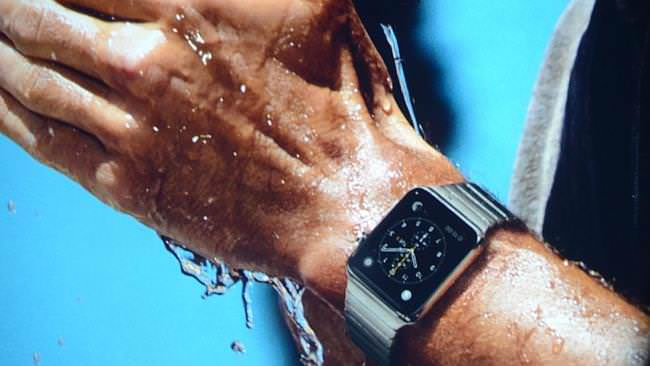 It's NOT waterproof!
It's not a waterproof device like some other smartwatches or fitness bands which are cheaper. The Apple Watch is merely IPX7 certified (IEC standard 60529) that means it's 'water resistant' i.e. it can't be used in the shower or while swimming but it can deal with splashes while cleaning the dishes and wouldn't be a problem on a rainy day or in the light snowfall. This rating technically means it can "Withstand incidental exposure to water of up to 1 meter for up to 30 minutes", but "any immersion of more than 1 meter, regardless of duration of immersion, or any immersion of more than 30 minutes, regardless of depth of immersion" is not going to do your device any good.