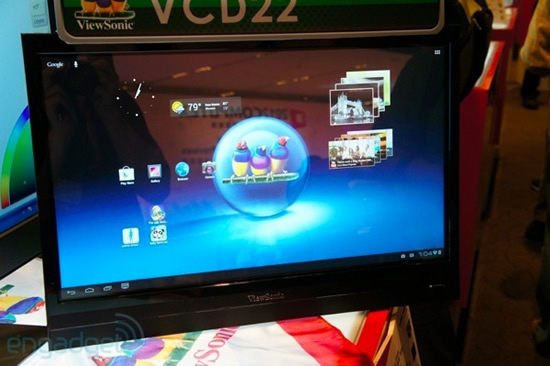 October 5, 2012
Viewsonic VSD220 Smart Display packs ICS, cost just $399!
by Gareth Mankoo
Viewsonic have introduced the Viewsonic VSD220 Smart Display that comes with enough attributes to be a good seller. Firstly, it comes with Android 4.0 Ice Cream Sandwich installed on it. Now, fancy a 22-inch display that packs such a capability. The device hasn't come a long way from Computex last year. The company still maintained the T1 OMAP processor and the Android Ice Cream Sandwich platform, as was on display. Additionally, the display also packs micro-HDMI video-in, 1.2-megapixel camera for video chats, microSD expansion, three USB ports and Ethernet.


The Viewsonic VSD220 will be available in the US in the later half of October. It will cost just $399, which puts it ahead of a number of all-in-ones that cater to a similar audience.
[Engadget]