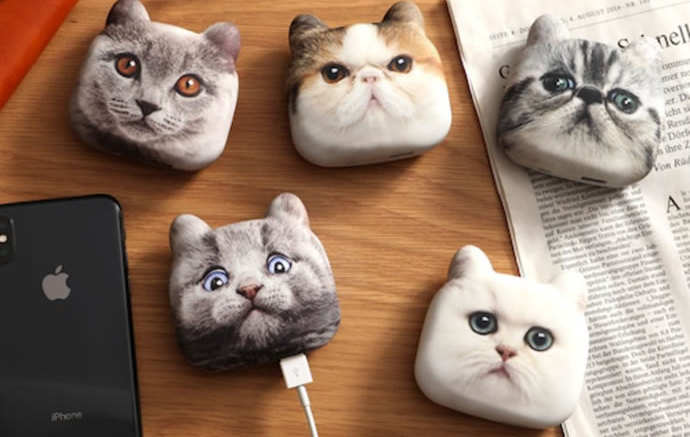 August 6, 2019
Vanguard Launches Cute Kitty Faced Portable Mobile Chargers for Cat Lovers
by dhiram

For cat lovers of the world, Japanese retail chain Vanguard launched kitty faced portable battery chargers. The new chargers is marketed as Nyanko Charge (Nyanko is an affectionate term for cat in Japanese) and is available in Japan. Compatible with a wide variety of devices, including android and iPhone products, these animal face mobile battery chargers are sure to keep you company wherever you go. The Nyanko Charge is available in 5 different cats' realistic facial expressions.



Nyanko Charge is made of ABS plastic and measures approximately 90 × 30 × 79mm. The built in 4400mAh capacity Lithium-ion battery takes 5 hours for a full charge and can be charged approximately 500 times. It comes with a portable pouch, strap, and charging cable that are convenient to carry around.


The new Nyanko Charge chargers are available for approximately 4,104 yen (US$38.72) each.