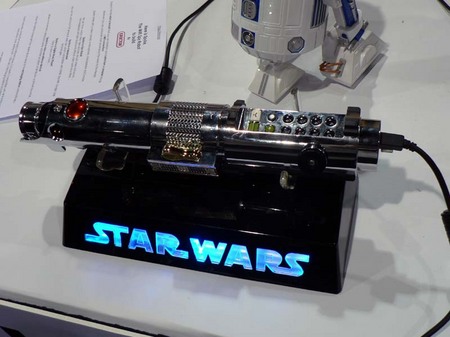 1 comment
January 16, 2007
USB Lightsaber shaped phone – Answer the phone you must
by Dhiram Shah

From CES here is something for every Star Wars fan a Lightsaber shaped Skype phone from Nikko Japan. It connects to your PC using the good old USB, the stand has Star Wars proudly written on it with a cool blue LED light sure to leave you speechless. The phone button match the look the of the Lightsaber and when connected to the PC it plays the original Lightsaber sound from Star Wars.

Pricing and availability of the Lightsaber Skype phone is not known but till then "Let the force be with you".


Let us answer your phone. We have the best phone answering services for your business at AnswerConnect.com.