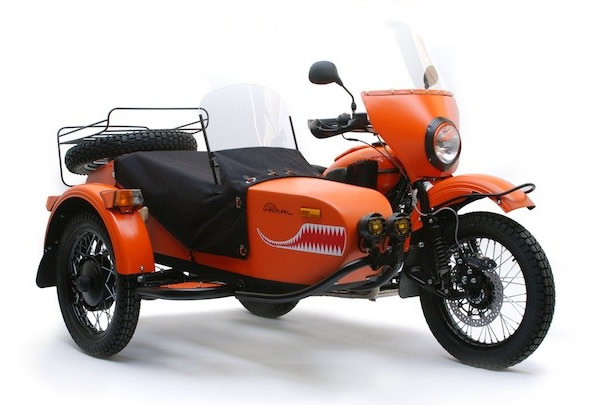 December 4, 2012
Ural Yamal Limited Edition for survivors adds a wooden oar to its sidecar
by Gareth Mankoo
Some people cannot be killed all that easily. Even Mother Nature bows down in contrition to such folk who are often well equipped rather than lucky. For such is the Ural Yamal Limited Edition motorbike. A notice on the handy-dandy oar reads, 'In case of emergency: If you are reading this then you have wandered out too far, and the ice didn't hold – we're very sorry. In an effort to make it back alive.' It goes on to offer survival tips such as 'Abandon all hope – it will help you focus', 'Detach sidecar, jump in, and then paddle like heck', 'Rescue your dog – they're better at finding their way home than you are' and
'Should you find yourself sinking, use your seat cushion as a flotation device'. If this wasn't enough, the company has also finely printed some not so minor details below. Hit the jump to read it.


The fine print says, 'Ural cannot be held responsible for global warming', 'Water damage not covered under warranty', 'This vehicle is not a boat, nor is the paddle or any part of the motorcycle intended to be used as a flotation device', and 'Survival may depend on other factors. Your wife was right, who goes fishing in winter?'. Basically, it's a useless oar if you're stranded. The ice gets to hard to beat and death's cold embrace is too gripping to escape. To sum it up, Yamal means 'the end of the Earth', in literal translation.
[Autoblog]