May 10, 2016
Turtle beach reinvents esports gaming headsets with the elite pro
by Dhiram Shah

A decade ago Turtle Beach Corporation (NASDAQ: HEAR), a leading audio technology company for over 40 years, pioneered the console gaming headset category and is set to do so again in 2016 with its revolutionary Turtle Beach® Elite Pro Tournament Gaming Headset, Elite Pro Tactical Audio Controller (T.A.C.) and Elite Pro accessories designed for competitive gamers, which establishes a new standard for eSports gaming audio performance and comfort. Turtle Beach's "Elite" series products represent the highest level in audio and build quality, and the all-new Elite Pro Headset, T.A.C.and Elite Pro accessories are the Company's all-new line of competitive gaming audio gear created to meet the demands of today's professional and aspiring pro teams and players.


The Elite Pro Headset's journey began in 2013. Seeing the consistent growth and popularity of eSports, Turtle Beach launched a comprehensive scientific research program to deeply examine the needs of professional and hardcore gamers as it pertained to game audio, communicating with teammates, and overall comfort. The result is the all-new Elite Pro Tournament Gaming Headset – a ground-up redesign of the competitive gaming headset that brings to market multiple first-and-only innovations in the core mechanics of headset design, weight and fit. Not only does the Elite Pro Headset provide Turtle Beach's best-in-class game audio and chat performance, but also delivers groundbreaking comfort-driven technologies, including the ComforTec® Fit System with multiple adjustment points for a truly personalized headset fit and feel, Aerofit® Ear Cushions that stay cool in the heat of battle, and Turtle Beach's all-new patented ProSpecs® Glasses Relief System that finally makes wearing a gaming headset comfortable for players who wear glasses.


Additionally, the Elite Pro T.A.C. is the most powerful audio controller ever designed for eSports, combining cutting-edge audio technology like DTS® Headphone:X 7.1 Surround Sound and Superhuman Hearing® with incredibly powerful chat and microphone tuning tools, giving eSports athletes everything they need to win. The Elite Pro Headset, T.A.C. and accessories are planned to launch globally this summer, and are currently available for pre-order starting today at participating retail outlets worldwide.


"Part of Turtle Beach's core DNA is driving innovation that benefits gamers. Given that we invented the console gaming headset space many years ago, we felt it was only natural for us to reinvent the gaming headset for the current era of eSports to meet the expectations of today's competitive gamers," said Juergen Stark, CEO, Turtle Beach Corporation.


Stark continued, "There are plenty of great gaming headsets and audio gear out there, but we saw the need to drive fundamental innovation to make it better for eSports. We spent the past three years developing the Elite Pro Headset, T.A.C. and accessories, working with industry experts and eSports aficionados to ensure we thought of everything. And once we felt like we had it right, we spent months refining every detail to make it perfect. The fact that OpTic Gaming – one of the best pro gaming organizations in the world – chose to partner with us because of the Elite Pro just goes to show this is another game-changing line of products from #TeamTurtleBeach that brings true innovation to the market."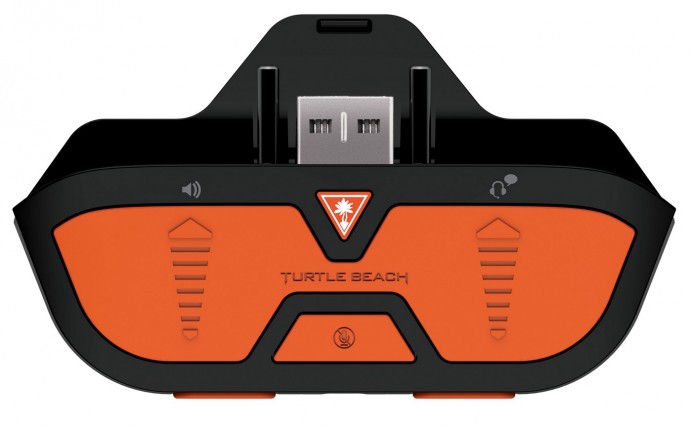 Fully supporting this step-change in competitive gaming audio accessories, OpTic Gaming – one of the most prolific eSports organizations in the world – selected Turtle Beach and the all-new Elite Pro line as their official gaming audio gear of choice. Through this new partnership, OpTic's Championship Call of Duty, Halo and Counter Strike: Global Offensive teams will begin using the Elite Pro Headset, T.A.C. and other accessories as they continue to dominate the competitive gaming circuit. OpTic Gaming's first event using the new Elite Pro setup will be as the defending Call of Duty champions at this year's eSports World Convention which takes place later this week, May 6-8, 2016 in Paris, France.


Hector Rodrigues, Team Manager for OpTic Gaming commented, "Everybody knows Turtle Beach. They've been around forever and have some great gaming headsets, so they definitely piqued our curiosity when they told us they were working on a top-secret eSports headset we'd be interested in seeing. So we invited Turtle Beach to the OpTic Gaming house here in Chicago to see what they had in store for us, and the moment they brought out the Elite Pro Headset, T.A.C. and other gear we knew simply by looking at everything that this was a vast departure from what we were expecting. The more we explored and played with the Elite Pro Headset's features – like the cooling ear cushions, the adjustment you can make to the ear-cups for players who wear glasses, or how you can adjust the overall fit on your head – the more we knew it was revolutionary, and something that the OpTic teams would absolutely want to use. Turtle Beach brought their A-game with the Elite Pro, no questions asked."
Turtle Beach's all-new Elite Pro line defines the future of eSports gaming audio equipment, delivering best-in-class audio performance for game sound and team chat, plus innovative comfort-driven technologies to ensure players stay comfortable and cool under fire.
The Elite Pro Tournament Gaming Headset's all-new 50mm Nanoclear® speakers deliver more efficient, crisper audio with less distortion for a game-changing sound experience, while the Pro Gaming Microphone with TruSpeak® Technology provides crystal clear chat to ensure team communication is always heard loud and clear. Comfort-wise, the Elite Pro Headset debuts Turtle Beach's latest groundbreaking gaming headset innovations:
ComforTec Fit System – A revolutionary adjustment system allowing players to truly personalize the fit of the headset to their preference. This includes unique tension controls to adjust the tightness of the headset, plus a floating headband that perfectly distributes the Elite Pro Headset's weight across the head, and a separate head-size adjustment – all combined to allow gamers independent control of the ear-cup position and headband tension for the first time ever.
Aerofit Ear Cushions – Where groundbreaking material technologies combine to provide the best of both worlds when it comes to competitive gaming and comfort. The ear pads are wrapped in smooth Asahi spandex fabric combined with unique cooling gel-infused memory foam that keeps players cooler for longer. Additionally, separate internal and external leather sidewalls on the ear-cups isolate the acoustic chambers for better sound while blocking out external noise like the roar of the crowd.
ProSpecs Glasses Relief System – Turtle Beach's patented system that provides an easy adjustment built into the ear-cups to create a small channel in the ear cushion allowing gamers who wear glasses to finally play in comfort.
Additionally, the Elite Pro Headset comes with Customizable Speaker Plates that attach magnetically to the outside of the ear-cups, and includes the Circuit Pro® Cable System that allows for quick and easy connections to all Elite Pro accessories through one easy, universal connection.
Further, the Elite Pro Tactical Audio Controller offers much more beyond DTS Headphone:X 7.1 Surround Sound and Superhuman Hearing. The T.A.C. has an all-new fingertip slide system that brings the power of a robust tournament grade gaming audio mixer under instant control, and includes breakthrough features such as the Background Noise Limiter on your microphone and the Outbound Mic Boost control, both built specifically for team play at eSports events. The T.A.C.'s Background Noise Limiter helps eliminate distractions via providing tunable mic levels, while the Outbound Mic Boost feature is there to ensure every word is heard loud and clear by teammates, even over the roar of the crowd during those crucial last-minute encounters that lead to victory. The Elite Pro T.A.C. can also be used as a full, external USB 7.1 Surround Sound card on your PC, and multiple T.A.C.s can quickly and easily be daisy-chained together using standard Ethernet cables to form a LAN chat network anywhere.
And when combined with the optional Elite Pro accessories (each sold separately), gamers will have in their possession the absolute ultimate pro gaming audio setup designed to help them win. Additional Elite Pro accessories include:
Elite Pro Tournament Noise-Cancelling Microphone – A breakthrough active noise-cancelling microphone built for eSports. Add the Elite Pro Tournament Noise-Cancelling Microphone to the Elite Pro Headset and T.A.C. for game-changing chat performance that isolates the high-sensitivity microphone from the roar of the crowd.
Elite Pro Tactical Audio Adapter for Xbox One – Turtle Beach's Elite Pro Tactical Audio Adapter for Xbox One offers players features including Superhuman Hearing, Dynamic Chat Boost®, Bass Boost, Mic Monitoring and Turtle Beach's signature audio presets.
Elite Pro A.M.P. for PlayStation®4 – The Elite Pro A.M.P. for PlayStation 4 is the perfect home gaming companion to the Turtle Beach Elite Headset, adding powerful amplified audio from your PS4® or PS3® console, plus Microphone Monitoring so you can hear your own voice in the headset to avoid shouting.
[ Multivu ]