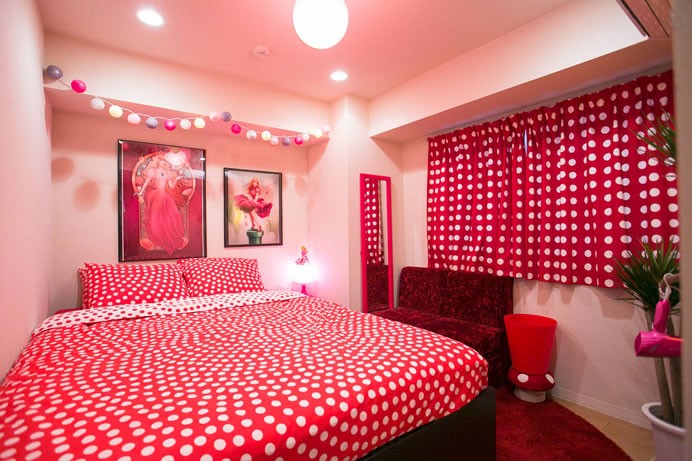 May 12, 2015
Totally awesome Super Mario themed home available for just $75 a night on Airbnb in Meguro, Japan
by Shayne Rana
For worldly travelers, sites like Airbnb offer some of the best locales and hosts to stay and range from home-stays in small apartments to lavish living in villas, and I can tell you from firsthand experience, sometimes these stays can be as quirky as they are unique. Here's an example for you, especially if you happen to be a fan of retro gaming legend Super Mario bros – for about $75 per night you can stay in a well furnished Mario themed house with a separate bedroom, living room, kitchen, toilet and shower and free pocket WiFi.


Located in one of Tokyo's safest areas – Meguro – the host is either a fan of the game character or aiming his stays at those who are; however seeing as its Japan, home of the iconic, mustache toting plumber, it's possible it's both. According to the description posted on the room rental site, the apartment "embodies the spirit of an iconic Japanese video-game character with geek chic without falling into a "kids bedroom" cliché". The host further describes his offered abode as a domicile that's "not a cheap, second-hand apartment made for cynical reasons" but rather, it's a piece of "art from the heart".
A lot of the décor has been crafted by the host and hand painted. There are even retro video games available for those days when you just can't seem to get out of the house; all designed for HD, of course. All of this is available via a new RETRON 5 console [SNES, NES, Gameboy, Genesis/Megadrive].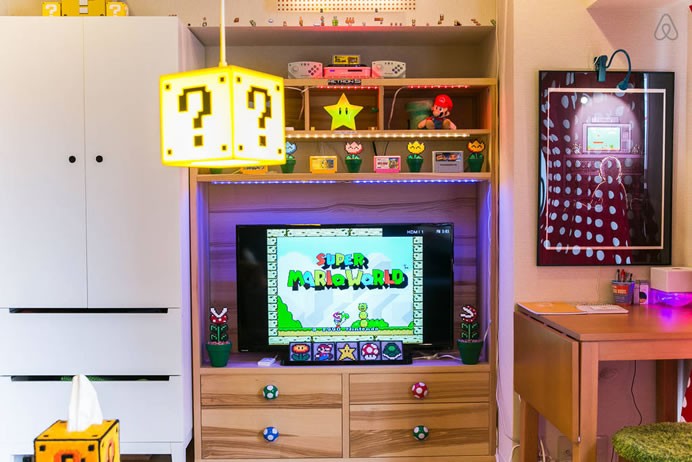 All things considered, $75 for a stay in a cool pad with all the amenities and major spots easily accessible via the nearby train station, it seems like a steal. The apartment is claimed to be just a 5-8 minute walk from Meguro station which is quite a charming place, as per the details available online. I can't wait to hit Japan on one of my next excursions and I know one place that's going to be on my hotel list.
[Source – Airbnb]