1 comment
May 12, 2007
Top 5 Geekiest wedding cakes
by Dhiram Shah

We have rounded off 5 cakes which not only taste good but also reflect your geek quotient.
No 5 – Nintendo Cake
A perfect way to say you a serious Nintendo fan. The cake was made b a very good and talented friend of the groom.
Source
(List continues after the jump)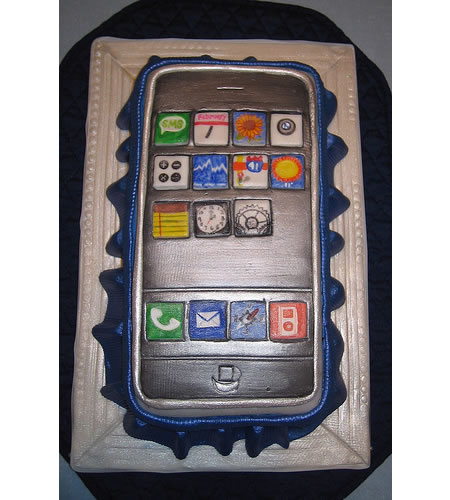 No 4 – iPhone cake
So what if the iPhone launch is still a month away, you can still have you hands on it. I am sure this is a cake which will keep every Mac fanboy and Cell phone enthusiast in high spirits.
Source


No 3 – Star Wars Cake
What more could a Star War's fan ask for – A R2D2 cake, Jedi, Storm Trooper and a beautiful bride. May the force be with you.
Source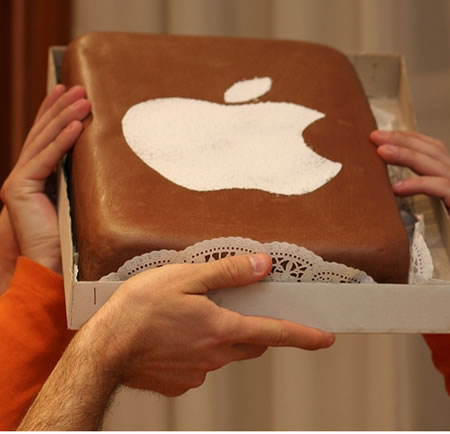 No 2 – Apple Cake
Yes this is the right combination – Apple and Chocolate.
Source


No 1 – Super Mario Cake
Without doubt this is the coolest wedding cake I have seen. The bride Annette surprised the groom Brent with this awesome cake. The entire cake is edible except for the Mario and Princess on the top which after months of searching Annette found on Ebay they were from Japan's "Nintendo Club". I am sure after going completely gaga Brent would have said "Thank you so nice". The creator of this cake is Gateaux Inc located in Plymouth, MN.


Source


Find some great wedding favors that are a little more traditional at FavorsbySerendipity.com.