April 4, 2013
Top 5 Features we will like to see in the delayed iOS 7
by Sayan Chakravarty
The latest news on iOS 7 is that it has been running behind schedule, forcing Apple to pull engineers from the Mac OS X 10.9 project to meet deadlines according to an industry insider. It is expected to be launched at the WWDC event in June this year, but the delay might make it miss the deadline. But the news is that Apple engineers are working their butts off to make iOS 7 truly kickass. A lot of amazing stuff can be expected from it and the till now the secret has been well guarded. There is absolutely no leaks about the features and the concepts available online are too vague for us take note. So it got us intrigued and we have come up with our list of top 5 features we expect or would like to see in iOS 7.




5. Smarter Siri – Siri when launched in October 2011 became an overnight hit, but at that time there was no competition. Google's Voice Search is not only more accurate but even faster than Siri. Even Microsoft is working on its Voice Recognition software, Siri needs to improve.

4. iCloud – Though iCloud is good, but much behind Amazon's cloud services. It needs to expand while bringing more integration with 3rd party apps; it would be a great option if iOS 7 allows the user to move apps on iCloud and provide the necessary backup.

3. App store – The App store needs some work, a preview option to the apps will be a great addition. It will benefit both users and developers equally. The store might host an option for downloading the app free for a limited use, till it expires.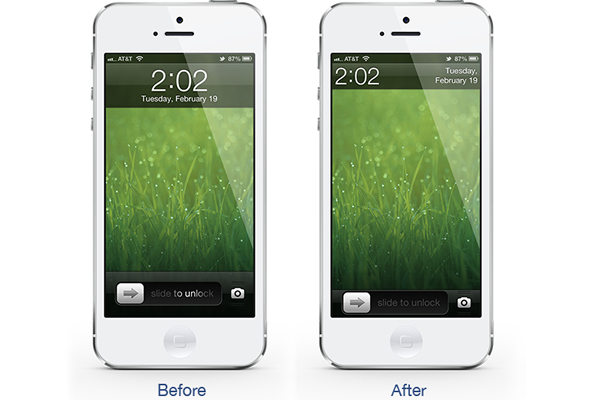 2. Lock and home screen – It's been ages since the lock and the home screen have remained more or less the same. It looks way too boring and outdated, but rumours suggest Jonathan Ive is pushing for starker and simpler designs for iOS 7 – if it's true then we already don't like it.

1. Better App management and revamped task bar – I have always maintained that iOS is way too rigid, some people dig the whole idea, but for me it always will be a deal breaker. At least iOS can provide a little more freedom with the app management and probably make the icons a little more dynamic. The task bar is the only bit which is really good but some tweaks will be more than welcome!