March 4, 2016
Tom Brady amongst sports stars recruited for new Tag Heuer smartwatch
by Dhiram Shah

It's fair to say that with the release of the Apple Watch last year, smartwatches have been stealing the spotlight from luxury watchmakers. With its sleek design, engaging interface, and wealth of useful apps and tracking features, it would seem the Apple Watch is the first name we think of when discussing smartwatches. That is, until now.



In a bid to compete with Apple and bring themselves into the tech market, Swiss watch manufacturer Tag Heuer have recently released their own smartwatch called the Connected. Aiming to make a big splash upon entry, Tag Heuer have enlisted the services of several high-profile sports stars to help sell the Connected. New England Patriots quarterback Tom Brady, along with MLB's Giancarlo Stanton, NBA's Jeremy Lin, soccer megastar Cristiano Ronaldo, and professional golfer Jessica Korda, among others, have all designed their own unique watch face for the Connected.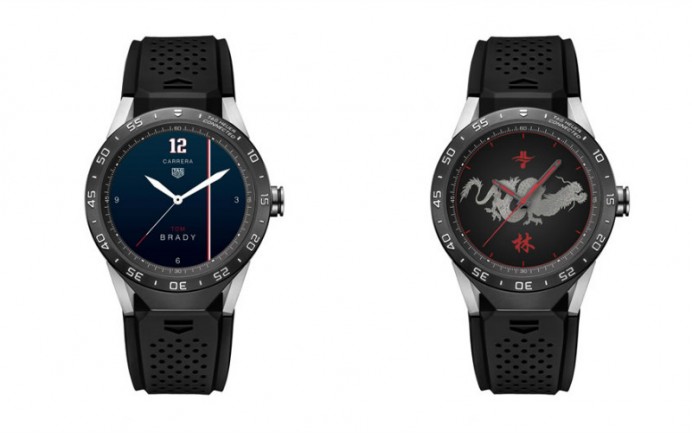 Despite its celebrity backing and undeniably stunning look, it's possible that the hefty price tag will be a problem for some consumers, as $1,500 for the Tag Heuer Connected is far more expensive than even Apple's premium smartwatch at $1,099. Thrifty shoppers would be wise to view second-hand watch markets like Chrono24 from time to time, as these are the types of places in which you might find a cheaper smartwatch than eBay, for example.
With persistent rumors of the Apple Watch 2 being released around September this year, Tag Heuer should hope that their brand status (as well as Brady and Co.) will be enough to persuade watch lovers to pick up the Connected over arguably its biggest competitor. Yet, it's still a lot cheaper than the gold version of the Apple Watch…
Even with the Tag Heuer Connected foregoing NFC (near-field communication) and heartrate tracking features common in many of today's smartwatches, it still contains a plethora of useful apps like Google Maps and Spotify. Some are perfectly happy with the Connected, as this review on www.pocket-lint.com states: "This is designed to look and wear like a Tag and it does. It's a connected watch, it's packed with confidence and it works. That makes this the best Android Wear device we've seen so far. Of course brand plays its part, just as you might choose to buy a pair of Levis over a pair of supermarket jeans. It makes no financial sense, but it's the former you'd rather wear."
All in all, the Connected from Tag Heuer is exactly what it's meant to be – simply a beautifully designed luxury smartwatch.