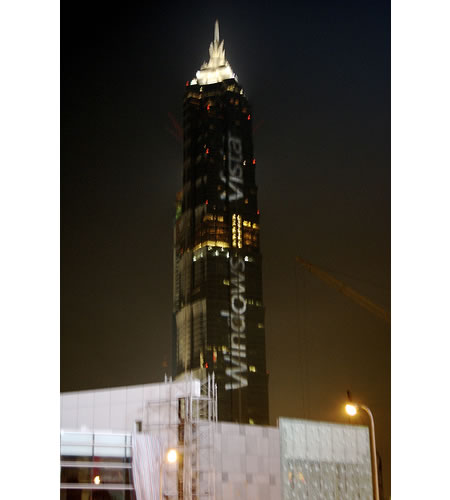 3 comments
February 5, 2007
The biggest Windows Vista ad
by Dhiram Shah

When it comes to advertising Microsoft leaves no stone unturned. The Redmond giant threw up a huge ad for Windows Vista on the 421 meter high Jin Mao tower in Shanghai China one of the tallest buildings in Asia.

However it makes me wonder why spend so much money advertising in a country where you can buy a copy of Vista for $ 1.00 only.
Source
Photo taken by Shanghai blogger Jakob Montrasio.