April 16, 2011
The $6,400 Numi toilet is a piece of tech-art
by madhulika

The rule is all too familiar- you walk into a bathroom, pick the seat, do your thing, flush and then make sure it clean too, when guests pour in. Bathrooms, we tell you, can be a reputation builder and breaker, and perhaps a pain to maintain. Not if you choice of toilet is Numi from Kohler.


Watching this toilet unfold itself is like watching gadget-porn. At first glance, it doesn't look any different from the usual toilet, courtesy its design, only much sleeker and chic. And then with a press of the button, you realize the beauty— this $6,400 tagger comes with a retractable bidet, an electrically-operated cover, heated seat that functions on opening and closing of the system, a heated foot space and varying-intensity flush. And that's not all, operated via a touchscreen remote, it also plays music and can adjust the style and pressure of the flush as per your whim. The best part, it self cleans afterwards.
Now that's what we like to call in sh**t luxury, and Kohler seems to have a mastery in doing that!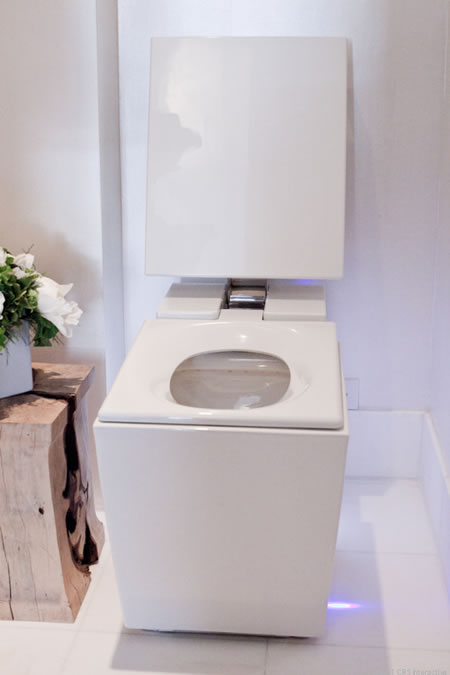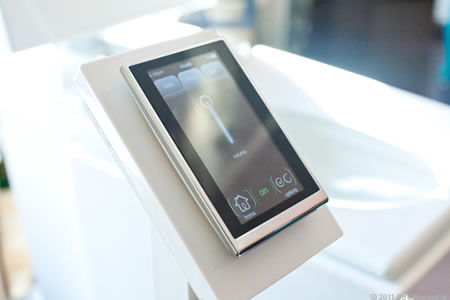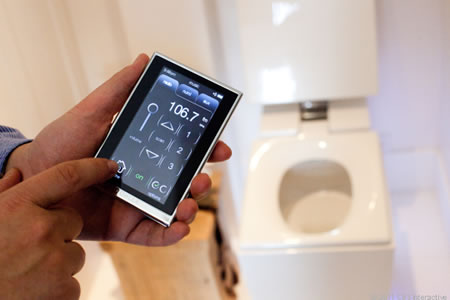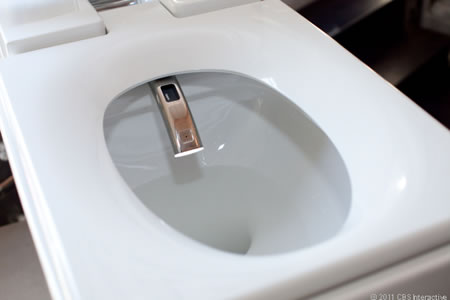 Via – [Gizmodiva]