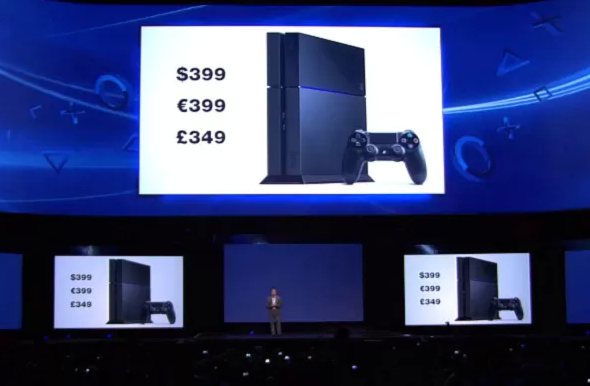 June 11, 2013
The spotlight's on the Sony PS4 and it looks like it could stay there
by Shayne Rana
It was going to be an epic battle this coming gaming season when Sony and Microsoft launch their new console. But it doesn't seem like that anymore. With news free flowing over web channels on specifications, and other details about the two upcoming devices, it seems quite clear that Sony has wrapped this baby up neat and tidy. The company's early statements are to the effect of – the biggest launch in Sony's history, yet to be disclosed original content initiatives, cutting edge programming that is made keeping loyal gamers in mind and much more. Needless to say I'm wiping the drool from my mouth again as this is being typed.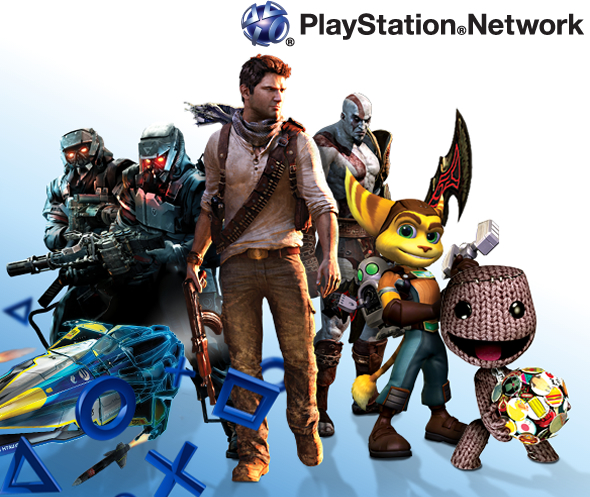 For the Media hungry, Sony's Video and Music Unlimited services on PSN will be offering somewhere close to 150,000 movies and 20 million-plus songs available for streaming. The best part is they'll be available across PlayStation platforms as well as on smart devices, at least those of the Android and iOS varieties. And naturally, Netflix, Amazon Instant, MLB TV with new partners like as Red Box and Flixster are all on board as well.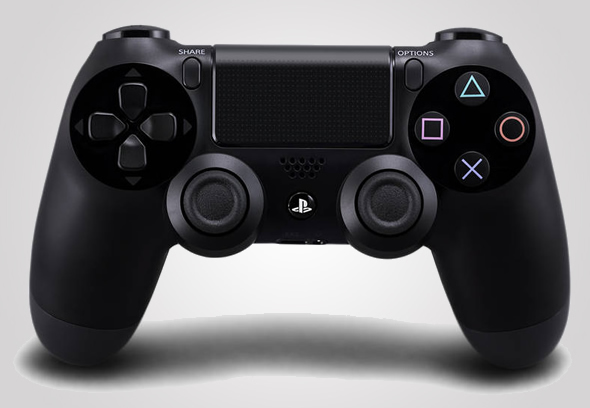 So far all that's really been visible about the console is the all new controller that looks slimmer and sleeker than previous editions without deviating from the original design form too much. And that's a good thing. Sony's all new DualShock 4 controller aside, from just improved analog sticks, lower latency and enhanced rumble effects, will also have a much required headphone jack built in. As the images will show, Sony's also thrown in a little touchpad that should be quite handy for navigating menus, web pages etc. It gets better with a little 'Share' button as well for game play videos and other content that can be showcased to friends and other players.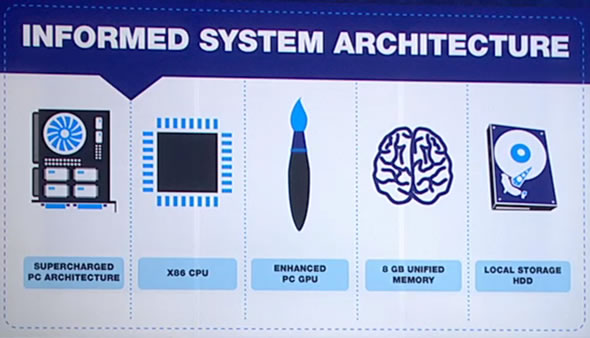 In terms of hardware, the Blu-ray drive will still be intact. The PS4 will be running on a custom single-chip processor with a low power x86-64 AMD "Jaguar", 8 core CPU with GDDR5 RAM (8GB) and a 1.84 TFLOPS, AMD RadeonTM Graphics Core Next engine GPU. Word is that there would be a 500GB hard drive on board, although I was hoping for a 1TB model. But we're still looking at a rather significant overhaul under the boot. It will also feature USB 3.0 connectivity HDMI of course and Digital output Ethernet options, WiFi and Bluetooth capabilities. Now if only Sony would find a way to throw in a camera as well.

Although I'm not overly fond of the totally squared off design form I have to say, it looks quite futuristic, if I were in the 1980's and was watching Star Trek. I preferred the curved shape that the PS took on with the PS3. However, all that being said, the boxy looking PS4 does have that certain je ne sais quoi appeal. It kind of comes off looking quite rugged and masculine.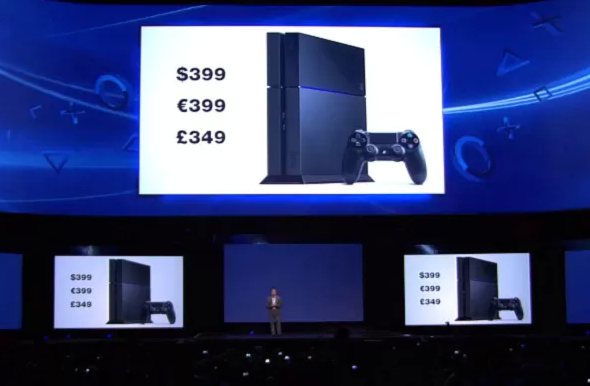 Finally it all trickles down to the big question of bucks – What will this cost me? So far, as the numbers roll in, Sony has slated that its PlayStation 4 will be available for $399, €399 EUR, and £349 GBP this holiday season. That's a good $100 less than the competition. While graphics and hardware appear to be quite steady on both upcoming consoles, it's highly likely that consumers might still prefer the cheaper option. Sony says that they're intent was to focus on "gamers in the broadest sense". They seem to be doing it quite well.
[Via – Arstechnica]