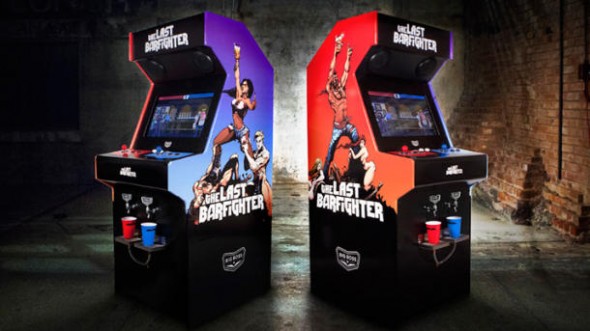 February 14, 2013
The Last Barfighter Arcade game rewards players with, you guessed it!
by Gareth Mankoo
Games should be as real as can be. True that we cannot pose around with sub-machine guns but at least some retribution should be sought from the likes of Candy Crusher. However, the idea came to the developers of The Last Barfighter arcade game. Proving to be the fastest and fiercest around can win you credibility to handle a beer, and an actual can of beer! Created by McKinney advertising, this is basically a gaming arcade with a beer dispenser. Surely, your reflexes aren't going to be all that up to the mark when you're a few victories down.


It works like this. Both players place their respective mugs below the corresponding tap and then battle in an old-school game. The winner has a drink served immediately. Now, those sub-21-year olds are sure to protest. I'm totally in love with the concept.
[Cnet]