February 6, 2020
Thanko USB Spot Cooling Fan with HEPA Filter for Office and Home
by dhiram
Thanko famous for its innovative, friendly and affordable gizmos today announced the USB Spot Cooling Fan with Hepa filter. The HEPA filter does not allow to pass pollen(PM2.5) and is used in high-performance commercial air purifiers. They are expensive and non-reusable. Here if the filter gets dirty, it can be washed with water. There is no need to buy a new filter.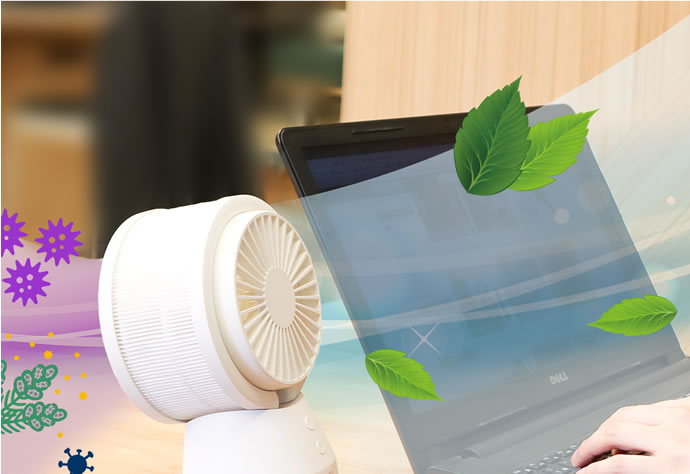 The USB Spot Cooling Fan is a must for people who are allergies and asthmatics. It is very useful in offices as many people work together and pollen and bacteria are common. The Thanko fan is a desktop air purifier that keeps your surroundings free from dust, hair, other airborne particles, etc and keeps you healthy. 
Since the filter can be removed, it can be used as an ordinary fan in summer. Thus it can be used all year around. Power is supplied via USB and can be used with a laptop, battery pack, etc. measures:- 200 x 129 x 90 (mm) and weighs about 300g and comes with a 6 months warranty.
Thanko USB Spot Cooling Fan is available for 2,980 yen ($27), tax included. Shipping etc.