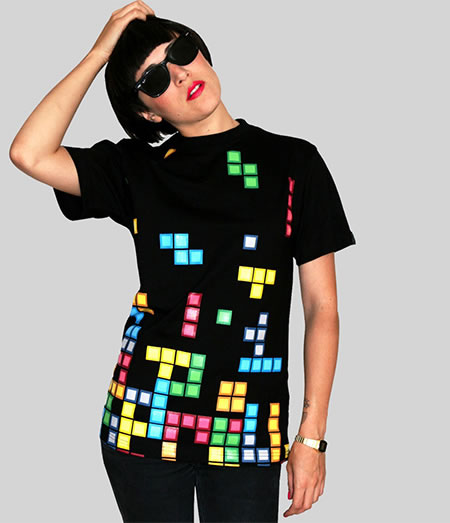 August 11, 2008
Tetris T-shirt for your Tetris-loving girlfriend!
by Neha Tandon Sharma

I can surely be awarded the trophy for being the worst gifter ever. At least that's what my girlfriend believes and I don't really blame her for that. I am a self-confessed bad shopper who never knows what should be gifted when and to whom. But with the Tetris t-shirt things really fell in place for me. Not only does it fit well and look great, it is a favourite with the girls. Looks uber-cool with a very appealing design and straight and simple cuts.

She rarely likes anything under the price tag of a $100 so at this price I wouldn't have found anything better. The Tetris t-shirt by the way costs just $45 and saves me all my hard earned cash. The tetris t-shirt a perfect gift for your game-loving girlfriend.
Source