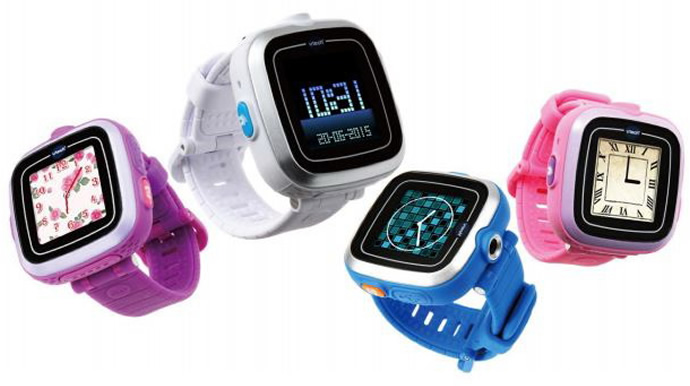 March 16, 2015
Takara Tomy announces Play Watch, a smartwatch (of sorts) for kids
by Shayne Rana
Takara Tomy, that tremendously talented toy tinkerer from the east, has unleashed a trendy new tech-toy for the little tykes in the form a smartwatch dubbed the 'Play Watch' (Japanese translation). The rather sophisticated timepiece for kids comes with quite bit of functionality including a built in voice recorder (not sure why), a few games and a 3.5mm earphone jack, presumably for listening to music.

According to the translated copy (the best Google could do), the Play Watch will also support video and photography features via an in-built camera and a variety of watch faces. It's equipped with a 1.41-inch color touch screen panel that allows for tap and swipe actions. Built of silicon material, the strap should be quite stable and comfortable for wearing. The device charges up via USB of course and promises a long lasting battery life.
The Play Watch will be available in three color options – White, pink and blue and will be priced at about $65 (7980 YEN) which isn't too bad all things considered. It should be available sometime in early June. It doesn't seem to have a connection option of any kind since it's more of an interactive toy for children. Think of it as a cool little gadget for your kids.
Update – The watch mentioned in the above article is a product of VTech and is called the "Kidizoom Smartwatch". Takara Tomy is only the distributor for the device in the Japan region. The VTech Kidizoom Smartwatch is available now in the US. The product is available online in the US via VTechKids.com, Amazon, TRU, etc.
We apologize for any confusion.
[Via – IT-Media]