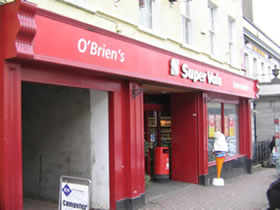 October 20, 2007
SuperValu a Grocerychain loses 10 million dollars to E-Mail scam
by Dhiram Shah
When deleting the hundreds of spam mails we get daily I always think who can be stupid enough to fall for such scams, but incidents like these regularly prove me wrong. SuperValu, which bought most of the Albertsons supermarket chain last year has fallen for such a scam as it stands to lose about $10 million it wired to fraudulent bank accounts. It all began when the supermarket chain received two emails from someone purporting to be an American Greetings Corp. employee and another claiming to be with Frito-Lay. Both emails asked them to send money to the company's new bank accounts. Without confirming on phone or email the smart guys from SuperValu sent $6.5 million and $3.6 million to phony American Greetings and Frito Lay accounts.

Fortunately the FBI was able to capture the money before it was whisked away by the scammers.
According to documents filed in the two forfeiture cases, SuperValu first began wiring payments due to American Greetings into the wrong account on Feb. 28, making a total of nine payments before catching the error on March 6. During that time, more than $6.5 million was wired to HSBC Bank in Miami Beach, Fla., to accounts opened under the names Society Nights Productions, doing business as Perini.
Read the full story at the Idahostatesman.