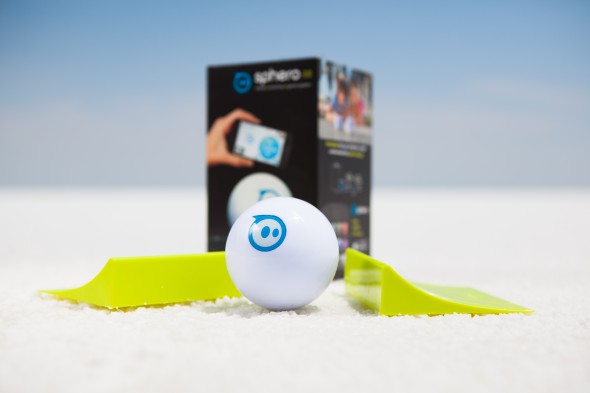 August 15, 2013
Sphero next gen robotic ball rolls on with version 2.0 bringing more colors, games and apps to the field
by Shayne Rana
Back in early 2011 a company called Orbotix designed, developed and showcased at CES that same year, a robotic sphere that could be controlled by an iOS or Android phone via Bluetooth. It featured a few LED lights and offered users the capability to control more than one ball simultaneously. While this RC ball might not have been as flashy as some of the other stuff showcased that year, it was certainly an innovative idea. In fact it seemed to have garnered enough attention during the course of the last two years that Orbotix has just launched Sphero Version 2.0.


The updates to the all new Sphereo include it reaching speeds of up to seven feet per second, twice as fast as it was before. It's also brighter not just literally but figuratively as well as co-founder Chief Software Architect, Adam Wilson says Sphero 2.0 is smarter than the earlier edition. The app has been improved adding new features, UI functions and settings including a 'level up' feature. Like a video game, the better you're able to control the ball or 'complete challenges' the more features open up which would include speed boosts, more LED colors etc. This version also allows for multiplayer action with games like Tag which also help give you upgrades as you progress.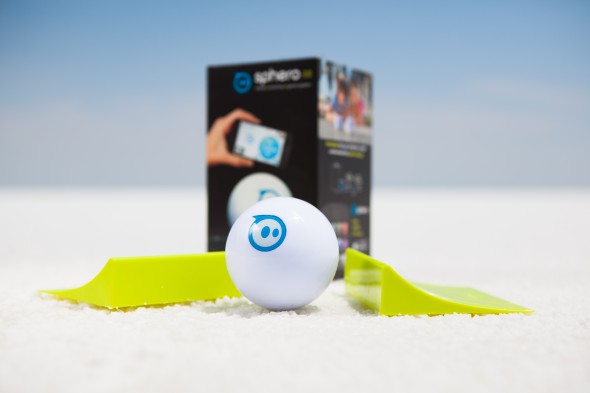 Included with the package are 2 tiny ramps for your Sphero 2.0 to perform some aerial moves and an inductive charger. An accessory, to be purchased separately, oddly called the 'Nubby Protector' will give your Sphero better protection and traction when playing with it in a pool (although it's waterproof as is) or rougher surfaces. These are available in red, clear, blue or yellow and priced at $14.95. An Apple-exclusive version of Sphero 2.0 will also be launched and is a tad funkier than the base models. It will feature a partially clear shell giving users a little 'insight' into the workings of the little sphere. Version 2.0 is compatible with about 25 various apps including a few games in addition to the standard Sphero app. Sphero 2.0 will be shipping from August 30 for a price of $129.99 but the company is already taking preorders now so get your ready to go ASAP.