June 5, 2013
Sony's Vaio Pro Ultrabooks skinnier and lighter than MacBook Air, starting from $1150
by Sayan Chakravarty

In the recent past there has been an overdose of hybrid laptops, amidst gloomy sales figures and declining demand the conventional laptop sphere hasn't seen any exciting new launches. But when it comes to true productivity nothing can beat a proper old school laptop minus all the gimmicks and if you are on a lookout for a kickass ultrabook Sony's two new flagships will make you jump out of your cozy couch. Sony Vaio Pro 11 and 13 are so light that it makes all other laptops look fat and puts the MacBook Air to shame. The smaller Pro 11 weighs 1.9Lbs and the Pro 13 weighs 2.3Lbs thanks to the use of carbon fibre, it even adds to the durability of the unit.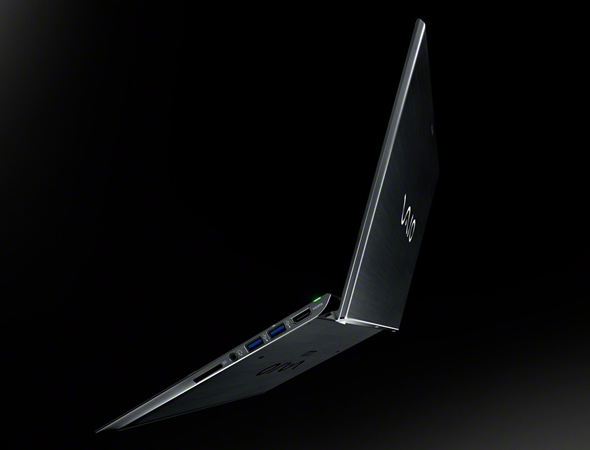 Hailed as the lightest ultrabooks with a touchscreen in their respective classes both have been loaded with some great features. Vaio Pro 11 and 13 both have full HD TRILUMINOS touchscreen displays measuring 11.6" and 13.3" respectively. It runs on Windows 8 and under the hood features an Intel Core i7. But the most amazing feature of these skinny laptops is its battery life. As per Sony's figures, the average battery life of the VAIO Pro 13 is around 8 hours and 11 hours for the smaller Pro 11. But if you still find it insufficient, both the ultrabooks can be expanded with an optional sheet battery, which boosts the Pro 11 to 25 hours and the Pro 13 to 18 hours.

Sony has given the two new flagship laptops more simplistic design. The keyboard is backlit and features a gradual slant for easing the pressure on wrists while working for long hours. Sony will start shipping it by June 9th. To get these beauties home one will have to shell out US$1150 for Pro 11 and US$1250 for Pro 13.
[Via – Slashgear]