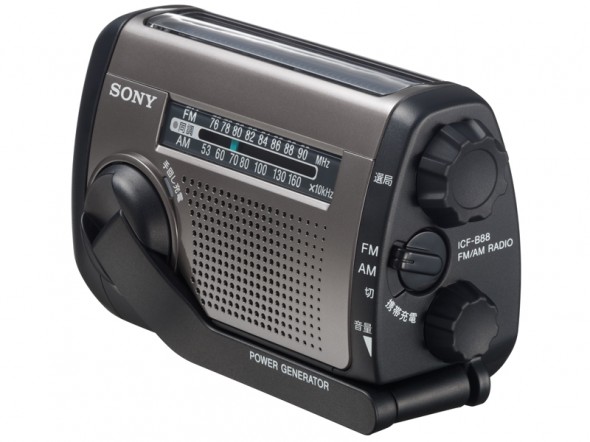 June 18, 2013
Sony's new Emergency Radios let you Crank/Solar-Charge your Smartphones
by Shayne Rana
In today's world of pollution and other environmental issues devices like Sony's new Emergency Radios ICF-B08 and the ICD-B88 are just what you need. Providing what one could consider alternative options for powering you're up your devices while providing some form of entertainment on the go, these hand crank portable radios are great for the Great Outdoors. The two variations come with some nifty features like Splash protection for the B08 model and Solar Charging capabilities for the B88 device. The B88 also comes with USB support for charging your smartphone and will require no more than a little elbow grease or the rays of sweet sunshine. They both feature built in batteries, speakers and LED flash lights and are equipped with AM/FM radio antennas.


You should get about 60-70 minutes of usage with just one minute of cranking. The crank neatly fists onto the side and doesn't get in your way of normal handling. It can be extended outward whenever required. The company will be shipping the B88 with appropriate cables (micro USB) for charging Android devices. You can use your regular iPhone cable for charging iOS devices. These Emergency Radios also carry 2 AA batteries in addition to their built in rechargeable option that can also be utilized for charging devices in the higher end model.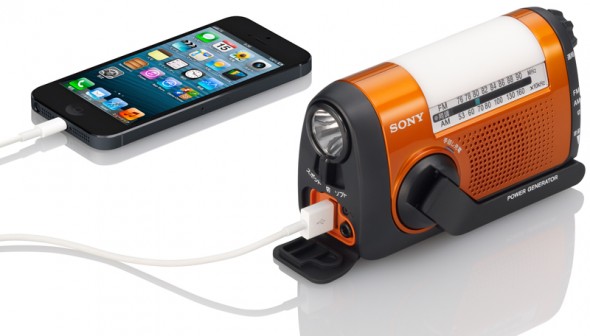 Weighing it at just about 330g the devices are priced at $74 (7000 YEN) for the ICF-B08 model and $84 (8000 YEN) for the ICF-B88 device.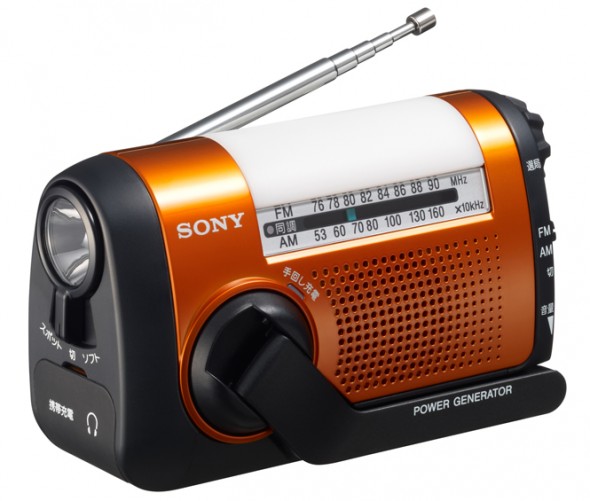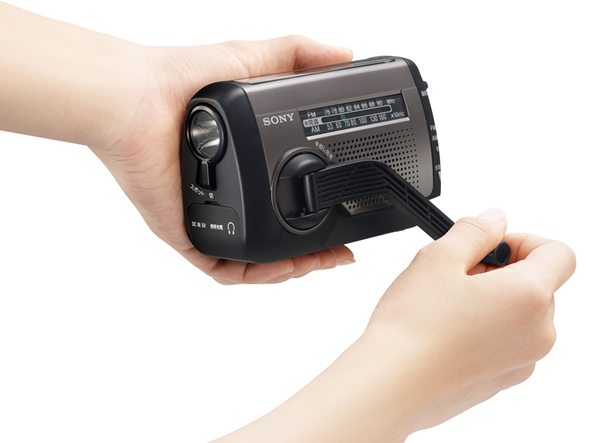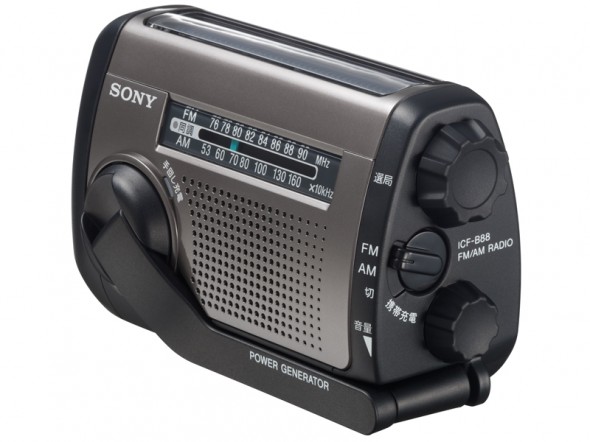 [Via – Impress]