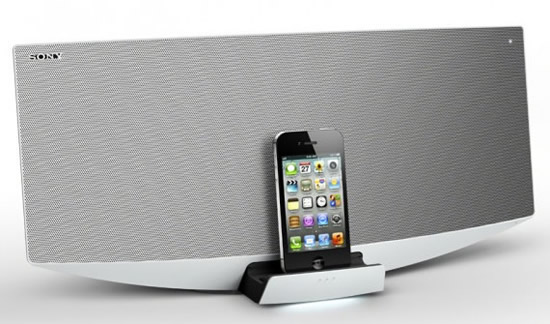 August 7, 2012
Sony CMT-V70BIP & CMT-V50IP iPhone/iPad speaker docks
by sam
If you are looking for a stylish and sleek speaker docks for iPhone or iPad or even your iPod and wish to add on to them with maybe a music player and an FM/AM radio, then the CMT-V70BIP & the CMT-V50IP from Sony present a wonderful range of options. Both the systems pretty much sport the same features, but the big brother among the two, the CMT-V70BIP comes with the additional feature of Bluetooth connectivity and if you are high on streaming music wirelessly, then this one is absolutely the one you want.


Apart from the Bluetooth connectivity, the only other variation seems to be with color as the CMT-V70BIP is available in Dark Silver and Red, while the CMT-V50IP is going to be out clad in Light Silver, Black and Pretty Pink. Apart from the ability to stream music from your favorite Apple devices, you can even play your CDs and tune into a bit of FM fun, if you are really bored with what you have.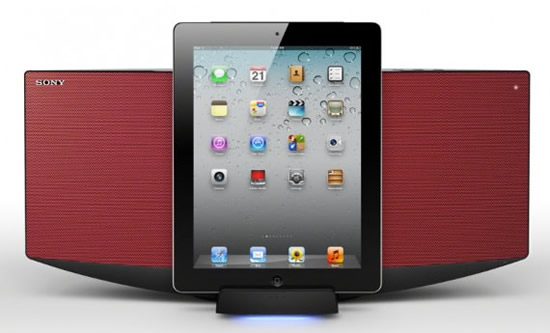 The two 20W stereo speakers integrated with the system play out tunes clearly and without any disturbance even when streaming loud music. Apart from the beautiful LED controls, you also have the ergonomic design, which will be their great selling point. Both the models are set for a September release and while the CMT-V70BIP is priced around 35,000 yen ($450), the CMT-V50IP (pictured below) will be priced at 30,000 Yen ($ 375).