October 11, 2021
Sony Announces New XAV-AX3200 Car AV Media Receiver with Full smartphone integration
by dhiram
Sony Electronics today announced the new XAV-AX3200 car AV media receiver, featuring powerful audio and smart connectivity to enhance the in-car entertainment experience. The Sony AX3200 offers a sleek anti-glare 6.95″ touchscreen with its large, easy-to-use icons for source selection and settings. The ergonomically designed physical key terminal provides instant access to basic operations like source selections and sound adjustments while minimizing distractions behind the wheel.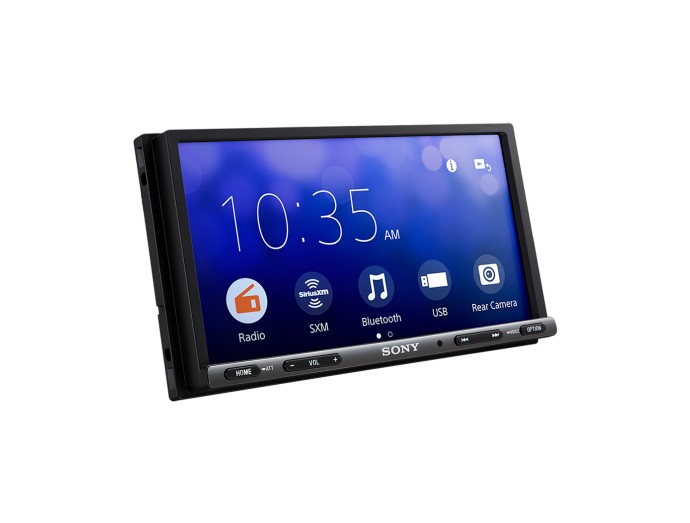 Smart features like Apple CarPlay, Android Auto and WebLink Cast keep customers focused on what's most important: the road. With a new auxiliary A/V Input, as well as Bluetooth and a 1.5A high current battery charger, the AX3200 offers a full suite of connectivity. Additionally, the Quick Wake Up4 feature makes it easy to get in the car and go, while an onscreen display of the rearview camera with parking guidelines lets drivers operate with ease.
The Sony XAV-AX3200 with EXTRA BASS and a built-in 4-channel amplifier delivers deep punchy beats and an impressive 55 watts x 4(max. at 4 ohms) / 20 watts x 4 (RMS at 4 ohms) power output. Sound Optimization technology creates audio that is perfectly suited for customers' car environments, for a uniquely personalized experience. Advanced signal processing from the 4 x 55 W Dynamic Reality Amp 2 removes interference, so music sounds clear and detailed, even when you crank up the volume.

Sony XAV-AX3200 receiver offers customers exciting new ways to level-up their in-car music and content experiences, making every road trip memorable. The Sony XAV-AX3200 will be available in December 2021 for a suggested retail price of $299.99.