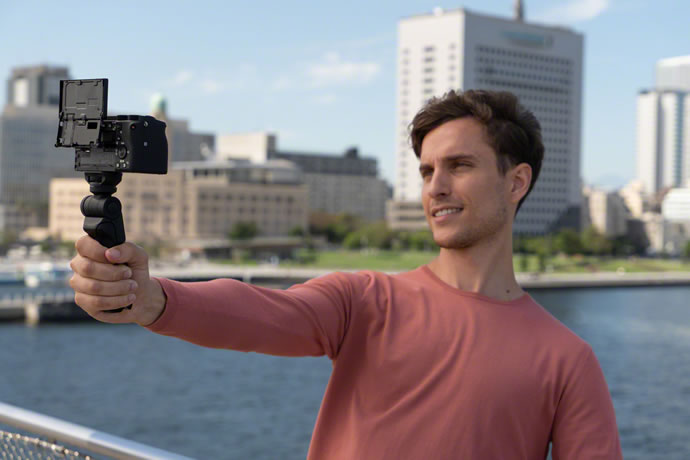 January 15, 2020
Sony Announces New GP-VPT2BT Shooting Grip with Wireless Remote Commander
by dhiram
Sony today announced the new GP-VPT2BT shooting grip with a wireless remote commander. Sony GP-VPT2BT shooting grip is Ideal for many different types of content creation ranging from vlogs to travel photography/videography to simple everyday use. The new Sony grip offers optimum stability and comfort combined with cable-free connectivity and a reliable dust and moisture resistant design.
Compatible with a variety of Sony's latest digital cameras, the GP-VPT2BT connects easily via Bluetooth wireless technology, allowing creators to simply aim and shoot without interfering cables or exposed inputs. The new grip includes a useful tilt feature that allows for flexible vertical angle adjustment as well as the ability to switch from normal to self-shooting mode with ease.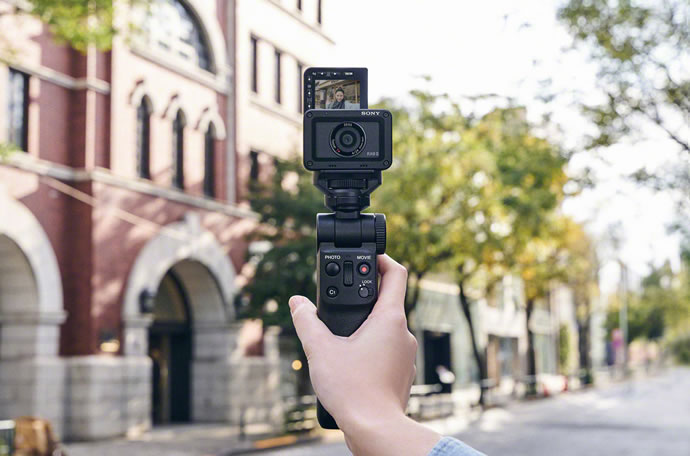 Sony GP-VPT2BT shooting grip has an adjustment wheel that can be loosened or tightened to allow for seamless operation with cameras of different sizes and weights. The grip also includes a flip button, indicator light, and lock switch, and can be quickly changed into a tripod by simply expanding the bottom portion, enabling easy stable, hands-free shooting. The new Sony GP-VPT2BT Shooting Grip with Wireless Remote Commander will ship in February in Europe, priced approximately €200 or £170.