April 15, 2010
Simpson's keyboard is all about d'oh!
by Gareth Mankoo

We didn't expect this to come along and hell yeah, since it's here, we're making merry. The yellow family from Springfield is glad to make it to the front page of Newlaunches and what brings theme here? Well, it's the awesome keyboards by Keyscaper that give us so much to look forward to. The buttons have pretty good visibility even with the image that overlays the entire keyboard.

The company has decided to keep this range only to wireless mice and wired keyboards for now. I hope that expands to entire PCs.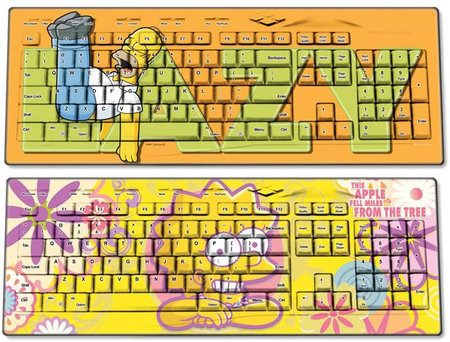 [Nerdapproved]