1 comment
August 7, 2012
Sharp and Gundam Front Tokyo collaborate to make Halo robot vacuums
by bharat
Gundam Front Tokyo in collaboration with Sharp is releasing the Halo robot vacuum cleaners based on the Sharp Cocorobo vacuum. Halo is a robot character that appears in various Gundam anime and video games that has now become a mascot for Sunrise anime studio and Gundam franchise.


The robot vacuum cleaners will be available in green and red Halo type versions with Cocoro Engine artificial intelligence capabilities, speech recognition functions and remote controlled maneuverability. Fitted in with a camera and LED lights the robot vacuum cleaner can be controlled over the internet with your smartphone.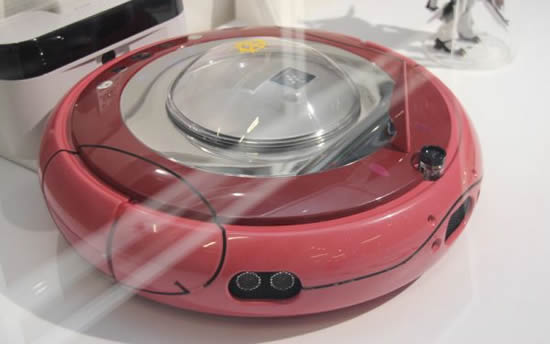 To let the vacuum cleaner communicate like a pet, the robot has been provided with the ability to talk out simple greetings and get to its charging station to charge instantly. The Halo robot vacuum for all Gundam fanatics will be on display at the Gundam Front Tokyo in Odaiba Tokyo.