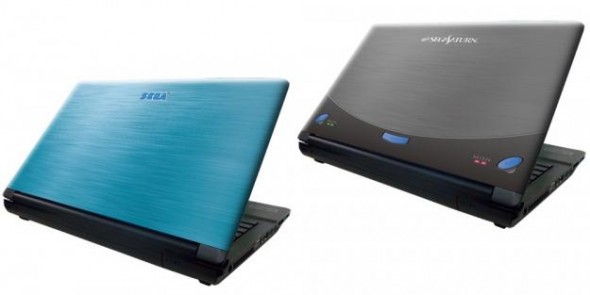 February 19, 2013
Sega-inspired laptops to go on sale this June!
by Gavril Mankoo
Sega disappeared from the scene after the release of the Dreamcast gaming console, leaving a bunch of us gamers with nostalgic memories. Lately, a bunch of enthusiasts and fans of Sega have come up with these new laptops with interchangeable covers, crafted specifically for those who simply can't get enough of the legendary old school game consoles. These laptops include the Sega-blue Mega Drive, Saturn and Dreamcast.


These laptops come with 15.6-inch displays at Full HD resolution (1920 x 1080 pixels). Running Windows 8, the laptops also sport pre-loaded custom Sega themes, 60 songs from classic Sega games and more. What you won't find on these, disappointingly, are emulators capable of running Sega games. Inside, these laptops sport an Intel processor and Intel HD Graphics 4000 chipset, a 500GB hard drive, 4GB RAM, a DVD burner drive and everything else you'd need for a full computing experience on the go. Priced $1,075 and upwards, these laptops will hit store-shelves on the 3rd of June.