June 26, 2013
Samsung Galaxy S4 LTE-A officially announced, with attainable download speed of 3Gbps
by Sayan Chakravarty
Just a week back, analysts across the globe admitted they had overestimated the might of Samsung Galaxy S4 and the sales haven't quite been as much as they expected. But that hasn't stopped the Korean company from launching a new version of their flagship almost every fortnight. Samsung has now officially launched Galaxy S4 LTE-A version. A is for advanced and this makes it the world's first commercially made smartphone to feature LTE-A, it'll be made available in Blue Arctic or Red Aurora color scheme.


Though, as far as looks are concerned, it's hardly any different than its twin and just weighs a gram more than it but the real stuff lies under the hood. Unlike the international version, this smartphone will feature a quad core Snapdragon 800 processor which clocks in at 2.2 GHz making it one of the fastest processors. LG and Sony have recently announced the use of this processor in their not-yet-launched flagships and now Samsung has joined the league, this processor is even capable of rendering a 4k format video which just shows its awesome capability.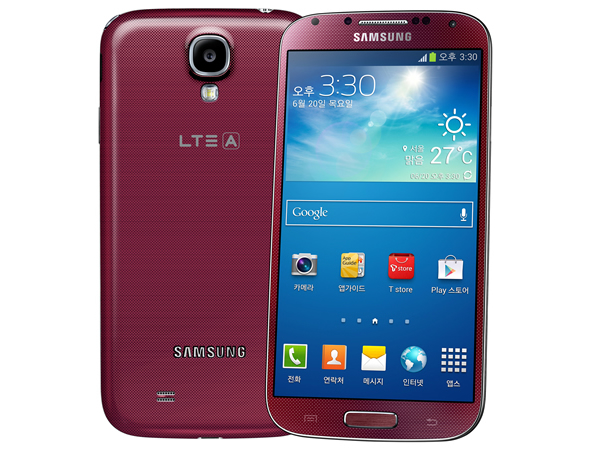 But, to play a 4k video it needs video streaming at unbelievable speeds which bring us to the sweetest part of the deal. LTE-A has a download speed of up to 3Gbps and upload speed of 1.5Gbps making it twice as fast as regular LTE. SK Telecom of Korea is hard at work to build the necessary infrastructure to cover the entire country under the LTE-A. But look at it this way, majority of the world still doesn't support 4G yet, The United States is still strengthening up its LTE networks, so the smartphone's extra capability isn't of any good outside Korea and Russia (which was the first country to offer LTE-A), at least as of now. It'll be interesting to see the benchmark scores of this phone, I am quite confident no current smartphone will be able to match up to it.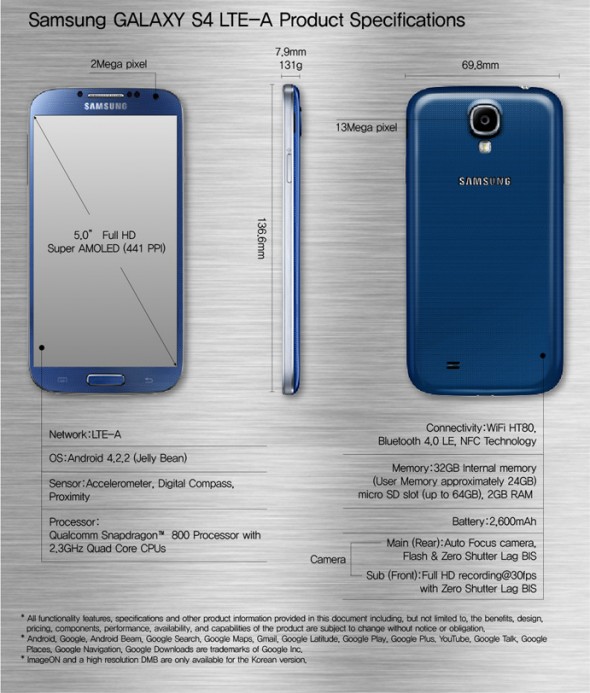 [Via – Samsung-Tomorrow]