December 13, 2013
Angry Birds Go! Review
by Sayan Chakravarty

Rovio has launched latest iteration in its popular series of Angry Birds games called Angry Birds Go! The series that took the world by storm with its lovable characters and puzzle games in which you hurl birds at green pigs has finally deviated from its original set-up with its latest offering. Launched day before, the free-to-play Angry Birds Go is a Mario-Kart styled racing game with unmistakable original Angry Birds touch and addictive game play. The players will for the first time get to see the sling shot and the birds in 3D as they race behind the wheel of a downhill kart on twisty tracks through Piggy Island.


On launching the app, players are greeted with a similar user interface as seen on other games of the series. On the home screen, players can choose to jump right into the race or visit Toons.tv which connects to Rovio's animation series of 52-episode marathon. Jumping into the race, the screen displays a short tutorial consisting of a single solo race with pigs joining in later. From the go, the game is strikingly similar to Mario-Kart and rather beats it at its own game with amazing graphics and rich 3D environment that has Angry Birds written all over it.

To start with, players are given a very basic kart with red bird at its helm and as levels progress, Chuck, Stella, and other favorite characters from the Angry Birds universe can be picked up as racers. Much like similar games such as Subway Surfer and Beach Blitz, players have to steer clear from obstacles while collecting gold coins through the game. The gold coins can be used to upgrade the karts or buy new ones and power-ups. Though the app is free but Rovio is offering in-app purchases to enhance the gaming experience for those who want to shell some real money. There are more than 50 different karts on offer and a selection of tracks ranging from canyons to speedways and stunt roads to air courses.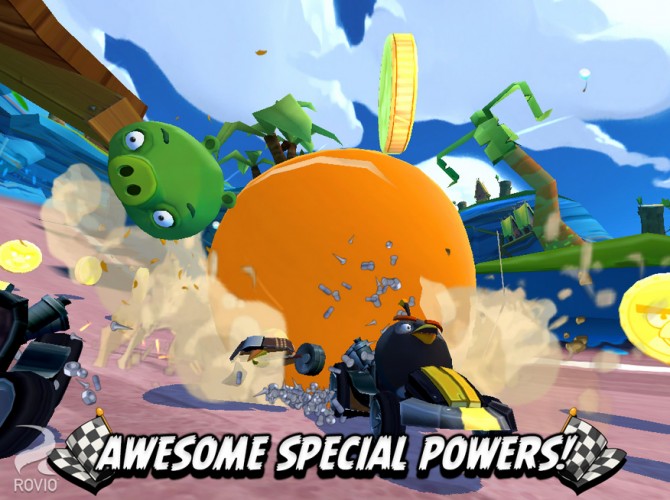 Though there is no doubt that the game is brilliant and engaging, but it suffers from its own share of shortcomings. It's been just over two days since it was launched but it has already run into a lot of criticism. The game which is otherwise awesome is made obnoxious by adverts and some crazily over-priced in-app purchase options and its huge emphasis on connecting with a massive array of Angry Birds physical toys. Karts can be bought with real money and range anywhere from $2.99 to a ridiculous $49.99. Buying physical toys can be imported into the game by scanning their QR codes via a telepod which is included in the package. Another thing that becomes a constant irritant is the part where the game gives only five units of energy per character, which deplete with each race and slowly regenerate over time. It takes more than 10 minutes for a unit to recharge, and when you run out, you can't play. Minor inconvenience notwithstanding, the racing element has given a fresh lease of life to the franchise. The game hasn't lost any bit of the endearing quality of Angry Birds. The game is free to download on Android and iOS, so it's definitely worth a try but don't expect proper racing experience from it.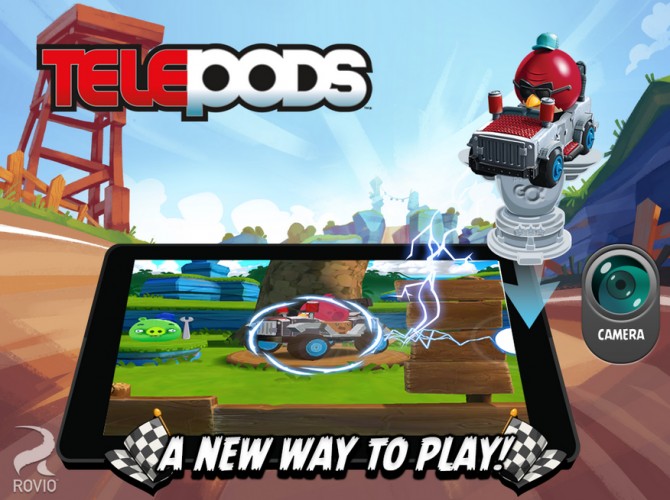 Game Control – 4/5
User Interface – 5/5
Graphics and Sound – 5/5
Play Time – 4/5
Player Experience – 4/5
Overall – 4/5