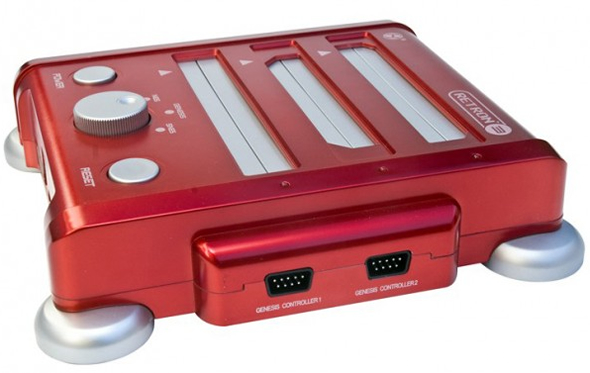 March 12, 2013
RetroN 4 will offer four cartridge slots including Super NES and Game Boy Advance!
by Gareth Mankoo
Old games deserve the respect on front pages of blogs whenever they receive the rare mention. But they rarely get it. So much for loyalty. However, there is hope for all vintage gaming addicts who would like to try out more on the classic gaming front. The RetroN 4 is a special gaming hardware by Hyperkin which will allow you to play your classic cartridges. It will offer four cartridge slots for Nintendo Entertainment System, Super NES, Sega Genesis and Game Boy Advance. What's more is that it will also offer HDMI out, S-Video out, a Bluetooth wireless controller and two controller ports for each console so that you can plug in your original control pads. Thanks to a built-in interface, you can reassign controller buttons to your whims and fancies.


That's just as much as we know on the RetroN 4. We can expect more details to come forth at the Midwest Gaming Classic, which will be held in Brookfield, Wisconsin between March 23 and 24. There will be clarity on the pricing as well.
[Wired]