June 27, 2013
Renaults Twizy Cargo, electric qudracycle, is the perfect urban 'delivery' vehicle
by Shayne Rana
The perfect ride for the quick trip to the store is the new Renault LCV called the Twizy Cargo. It's small, it's light, it's compact and definitely beats driving around in an oversized Station Wagon or SUV just for a cruise around the corner to the grocery store. The Cargo has a watertight boot with the capacity to store up to 75kg, a little door that opens up to 90 degrees is how it can be accessed. This "quadracycle" electric vehicle has no rear seats but does provide the flexibility for the driver's seat to be moved. To make even more room, the Cargo doesn't even have a passenger seat. The door features a locking system that works with the ignition key. In terms of safety, this compact vehicle features a protective cabin, 4-point seatbelt and an airbag.


Renault has designed the Twizy Cargo for delivery or express firms and will come in really handy for companies like postal services and other such groups that rely on door to door speedy deliveries. Perhaps you'll see you next pizza arrive via the Cargo. It can also be handy for emergency services however the maximum speed of the vehicle is 45 kph for the lighter version and goes up to 80 kph in the higher end model. The Cargo is also designed well enough for companies to easily fit the vehicle with decals and a few other customisations.

From the price perspective, buyers can claim back VAT on the purchasing price and battery rental (from $65 month). Buyers will also gain the same kind of warranty for the other Twizy versions (two years unlimited mileage for the car, three years for the powertrain). The Cargo 45 is priced at $10,556 (€8,080 incl. VAT) while the larger model will set you back about $11,438 (€8,780 incl. VAT).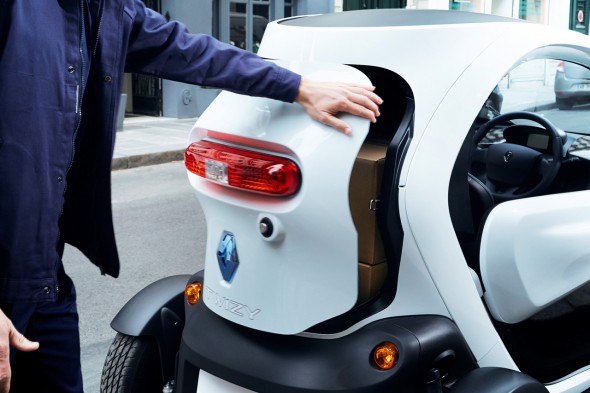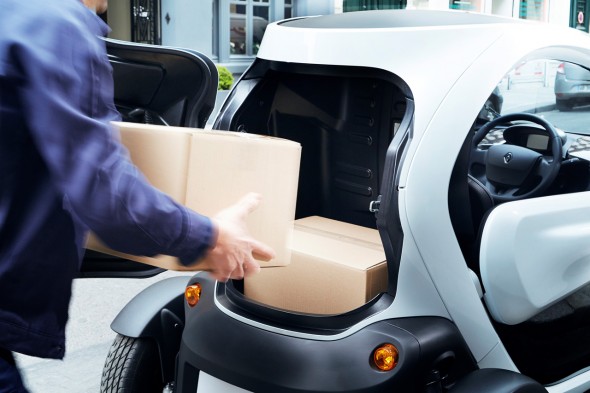 [Via – Autoblog]