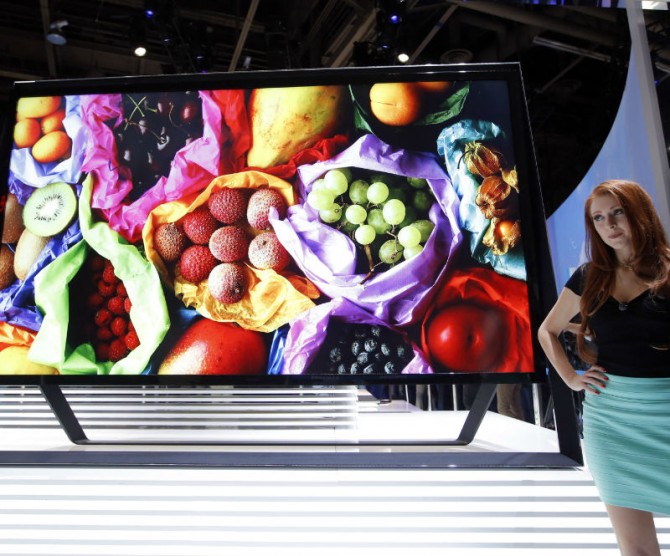 December 31, 2013
Four reasons why you should not buy a 4K Ultra HD TV
by Sayan Chakravarty

With a grand introduction at the 2013 Consumer Electronics Show, the Ultra High Definition TVs with 4K resolution became the latest fad of the year. The major technology companies including LG, Samsung and Sony were the first to launch 4K TVs which came with eye-watering price-tags but over the year, many Chinese companies and a handful of other have released sub-$1000 options making the technology affordable to masses. You might have saved money over the year to buy yourself a spanking new 4K TV but here are few points that you should consider before making the decision.


>
Lack of 4K (Ultra High-Definition) content
Though it might be cool to bring home the latest technology and there's no doubt that 4K resolution will become the standard in the coming future, but as of now there is very little to almost no content available in Ultra HD. There are efforts like the 100GB Blue Ray format but we are still a long way away from such content being available widely. So it's a complete waste of money as of now and when the UHD content becomes common, the prices of 4K TVs will drop considerably.

Latest generation of gaming consoles won't offer 4K content
There's nothing more new than the two latest gaming consoles launched by Microsoft and Sony – the Xbox One and Play Station 4. Though the two companies have promised to offer support for 4K content but it's very unlikely. The Playstation 4 will support 4K content, but not games and the Xbox One promises of both content and games but experts believe it's not possible. So it's better to stick with normal Full HD TVs.

Incompatibility with peripherals
TVs need a lot of different add-on peripheral equipments and most of the current equipments don't support the format as they are very heavy in data. Wireless streaming isn't as fast to support such heavy data transfer and even if the content is available it won't work at its true capacity.

Extremely expensive pricing
It would have been a different scenario if the above three issues would not have exited. But it'll take a long time for the industry to deal with all of them so it really doesn't make sense to shell out the extra money for something that's only good for bragging rights but no practical advantage. Barring the cheaper options which aren't that great either, the UHD TVs are priced upwards of $4000 to anything up to $152,000 for the new 110-inch 4K TV launched by Samsung. The top of the line FHD TVs are available at quarter of the price of the most basic UHD TVs.
[Via – Gizmologia]