February 8, 2017
Ray – A smart baby monitor to keep an eye on baby cots, track baby respiration, sleeping, and lots more!
by Shilpa Chatterjee

Developed by start-up company Ray IoT Solutions is 'Ray' – a smart baby monitor that does more than just the obvious. The company, in collaboration with Johnson & Johnson and the HAX hardware accelerator program based in SFO and Shenzhen, has created this wooden toy-shaped smart baby monitor that captures and stores babies' activities, monitors their sleep, makes patterns and souvenirs, and gives comprehensive feedback. Besides sleep and other general baby tracking, the high-tech hospital-grade sensor is capable of providing early warning signs upon detecting irregularities such as asthma, fever, bronchitis, and even acute conditions that could cause accidental suffocation.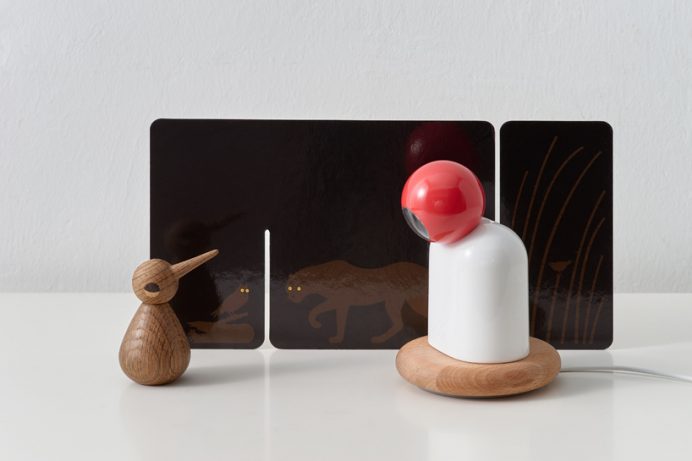 Built into the baby monitor is a low light video camera, a speaker, a highly sensitive microphone, plus an advanced micropower ultra-wideband radar sensor that facilitates measurement of the child's body movements and respiratory rate from afar, through bedding, even in the dark/low light. Additionally, Ray's device is equipped with Bluetooth technology, GSM and Wi-Fi connectivity, letting caretakers and parents (wirelessly) keep a close watch on the baby anytime, anywhere.


Design
Ray Baby Monitor's unique design is a far cry from typical wearables that resemble CCTVs/webcams. To make it look less like a tech gadget, the device is conceptualized and designed so as to seamlessly blend into a child's room surroundings. Thanks to the delicate wood shapes that have been used, the monitor exudes a friendly and warm vibe. It can comfortably be kept on a shelf or bedside table from where it is easy to monitor the baby's cot.


Highlights of Ray Baby Monitor:
– Portrays a warm and welcoming feeling, thanks to the referencing classic wooden toys
– Designed to seamlessly merge into the child's environment
– Non-contact sleep and respiration tracking available
– Pivoting head enables the video camera and sensors to face the child
– A fuss-free wall mounting fixture facilitates easy mounting of the monitor, also ensures that the power cable stays out of the baby's reach
– Can be placed easily on a table/shelf or other appropriate furniture nearby to keep an eye on the baby's cot
– May be pre-ordered on Kickstarter
– Will be available in three primary colours – Red, Blue, Orange
[Via:Designboom]