April 17, 2015
Portable old-school style cassette player converts your tapes to MP3, also supports AUX in for other devices
by Shayne Rana
While the music world is quite firmly settled into the digital realm, there are still a few of us who have held on to our retro dreams and kept our old cassette tapes around, if for nothing else than to remind us of 'better' times. And although every song we ever had can be found online, sometimes those mixed tapes just had the right kind of 'mix' and the guys who developed "Cassette Locle" have found a super simple way to bring those tunes to the digital space.The "Cassette Locle" looks very much like an old school Walkman that we carried around with us on trips, commutes, while skateboarding etc. But this little gizmo lets you copy/convert all of your tapes to digital, essentially converting your audio cassette files into digital files. The files will be saved in MP3 format and no PC or 'ripping' software is required. It's all done on this little device.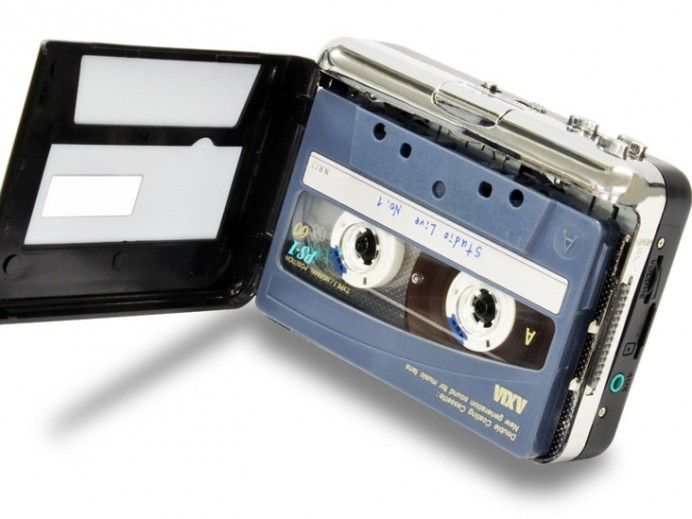 All you need to do is pop your tape into the device, hit record, and let the "Cassette Locle" do the rest. The files can be stored on a microSD card that can be slipped in. It also has an AUX in mode that lets you grab audio from MDs, your TV or any other external source. The best part is you can plug in your earphones and even listen in while your music is being converted.
The Cassette Locle is said to available on Amazon (in Japan most likely)and is priced at just $33.50 (3980 yen). Shut up and take my money!
[Via – Nlab]