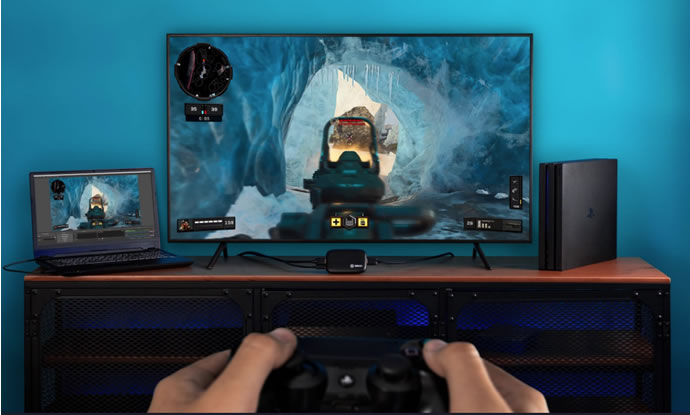 September 25, 2019
Play and Create Without Compromises with the New HD60 S+ Capture Card from Elgato
by dhiram

Elgato today announced the launch of HD60 S+, an external video capture card that lets content creators play high-fidelity console games in stunning 4K60 HDR10 while simultaneously streaming or recording gameplay in 1080p60 HDR10. Elgato HD60 S+ is easy to set up and start streaming with HD60 S+ with a simple USB 3.0 connection. Elgato HD60 S+ is compatible with today's most prominent streaming applications including OBS Studio, Streamlabs OBS, and XSplit. Accompanied by powerful Elgato 4KCU recording software, HD60 S+ is ideal for content creators looking to grow audiences on Twitch, YouTube, and Mixer.



Elgato HD60 S+ allows 4K60 HDR10 zero-lag passthrough, with onboard video downscaling to enable streaming to any platform in industry-standard full HD 1080p60 quality and recording unlimited 1080p60 HDR10 footage to your hard drive. HD60 S+ also benefits from ultra-low latency Instant Gameview technology, keeping gameplay, mic, webcam, and other sources perfectly synched.


An external capture solution that produces high-quality footage without compromising high-fidelity gameplay, HD60 S+ empowers beginners and experienced content creators alike. Elgato HD60 S+ is available immediately from the Elgato worldwide network of authorized retailers and distributors and is backed by a two-year warranty and the CORSAIR & Elgato worldwide customer service and technical support network.