November 19, 2013
Obscenely awesome Opera Only amp from Andrea Pivetta can set you back $2 mn!
by Gareth Mankoo
There's rich sound and then there are rich people investing in rich sound. Such is the fate of the audiophile of today. For the latter half, we have something that takes sound aesthetics to a whole new high. The Opera Only high-end amplifier from Andrea Pivetta comes with a price tag but delivers a punch anyone would be envious of. From all the monolithic sound systems we have around, the Opera Only amplifier from Italian designer Andrea Pivetta takes the cake and crushes all records. It's a 12-sided power amplifier controlled by a radio remote and looks like a monster system in itself with six black outer doors that divide and open out. It hogs up an area of 1.85 x 2.5 x 1.85 m, so it goes without saying that you invest in a spacious living space before you plunge your funds into this baby.


The Opera Only is built with aircraft-grade aluminum and steel and weight 1.5 tons. Specification-wise the amp comes with six 30 kW triple-insulated toroidal transformers, 2,112 high current bipolar transistors, six fan coolers to keep it cool, 24 analog (RCA/XLR) inputs and six digital, 12 output channels, and 192 speakON connections. It can pump out 160,000-watts of power (2 x 60,000 W RMS, 6 x 20,000 W RMS or 12 x 10,000 W RMS)! It is also available with an optional 15.6-inch, 1280 x 960 resolution capacitive touch control console running Windows-based Motu software. It is powered by 3.6 GHz AMD 8-core processor, supported by 16 GB of system memory and 8 TB of on-board HDD storage. Enough said?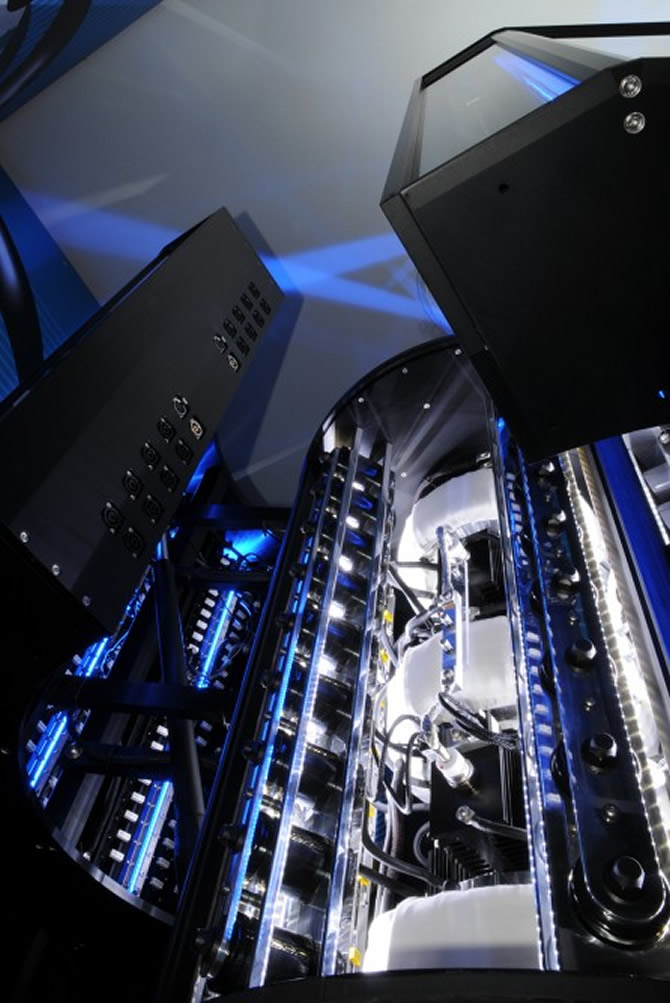 The creator of the Opera Only simply believes that it was the result of a "desire to create something very special and unique from a visual point of view." It is on on show at High End Munich 2013. It will set you back about $2.2 million, with 35% of the cost payable as a deposit.
[Via – Gizmag]