February 28, 2007
Pioneer Music tap audio systems – Transmit music using power lines
by Dhiram Shah

Pioneer Japan has announced "Music tap" series of network audio systems, which don't use Wi-Fi or Bluetooth to communicate but instead uses PLC to form a network. PLC stands for Power-Line Carrier Communication, which transmits music via the power source electrical outlet. Pioneer has launched 4 products which make use of these innovative technology, starting with the XW-PSS01 or the Sound-station. The XW-PSS01 is not a DAP by itself but has a USB 2.0 port for connecting other audio devices it supports MP3, WMA and MPEG-4 AAC formats. The Audio-station decodes the audio and re-converts it into a proprietary format for transmission over power lines. Then come the speakers two models are offered 'L' and 'S', just connect the speaker to the power socket and you are good to go. Last but not the least is the IDK-01 an iPod dock for streaming your favourite tunes across the power lines.
(Images after the jump)

The Soundstation supports dual mode so you can pair the bedroom speaker to play output from the iPod and the kitchen speaker to play output from stereo in slot simultaneously. The speakers come with individual remote controls for performing basic operations like Power On / Off, Volume control and controlling the MP3 player if connected via USB. A bit on the higher side the Music tap series goes on sale in Japan by March end, the XW-PSS01 or Soundstation along with one 'L' type and 'S' type speaker will sell for 68,000 Yen ($ 575), additional speakers also be added with the XW-PSS01-L for 27,000 Yen ($ 225) and XW-PSS02-S for 19,000 Yen ($ 160), the iPod dock IDK-01 will sell for 14,000 Yen ($ 120).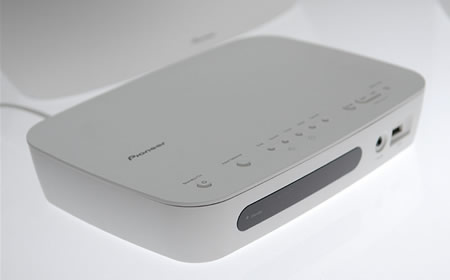 XW-PSS01 – SoundStation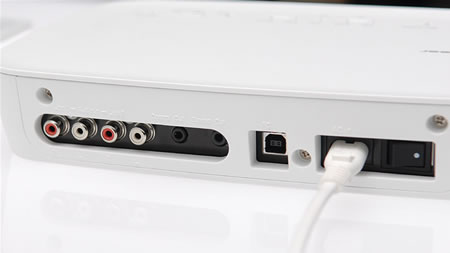 Soundstation (Rear)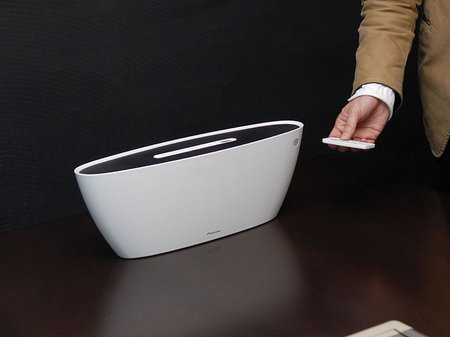 XW-PSS01-L speaker


XW-PSS01-L speaker (Remote control)


XW-PSS02-S speaker with motion sensor which detects your presence and switches on / off accordingly.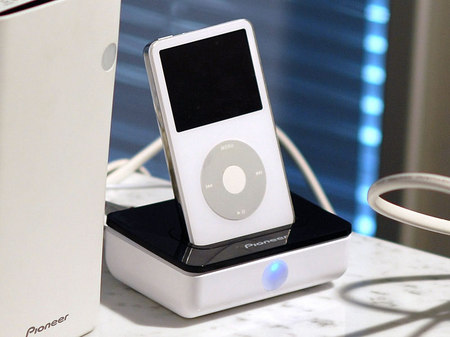 IDK-01 – iPod dock