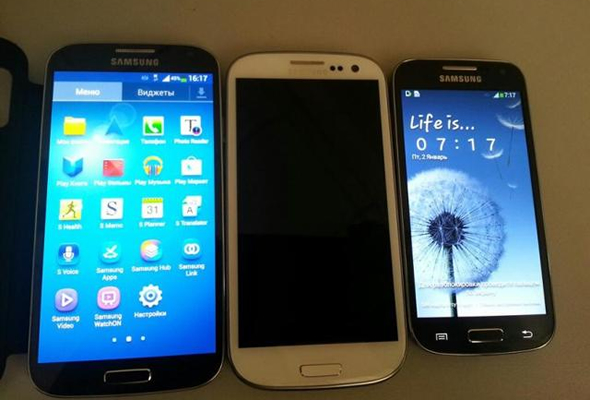 March 25, 2013
Pictures and Specs of Samsung Galaxy S4 Mini Leaked Online
by Sayan Chakravarty
Hysteria around Galaxy S4 has hardly abated since its launch, but it seems Samsung is all set to launch S4 Mini sooner than expected. SamMobile broke the news along with a set of photos of the alleged S4 (GT-I9190) with its big brother Galaxy S4 side by side for direct comparison. The S4 mini looks quite similar to the Galaxy S4, sharing similar front and back design attributes. S4 mini is evidently smaller in size than S4, which is great news for people like me who find 5" screen too big to handle.


Much of the details on the smartphone are still unknown, but some that managed to seep through reveal that it will get a 4.3″ Super AMOLED display of qHD resolution (960×540 pixels, 256ppi) which isn't very impressive. Even the CPU won't be as capable as it bigger version, it will get a meagre 1.6 GHz Dual-Core processor. If we go by the photos, S4 will run on 4.2.2 Jelly Bean along with TouchWiz Nature UX 2.0. Some other rumours suggest S4 mini will be available in both single and dual Sim version.
That's pretty much all we know about it till now, no word on its camera or GPU. Samsung hasn't announced anything officially as of now. According to the source, S4 mini should hit the markets by June or July this year. We will be on a look-out for more information.
[Via – Ubergizmo]