October 5, 2015
Panasonic announces the world's first UHD Blu-ray player so you be future-proofed
by Shayne Rana

Panasonic has been pushing the envelope with Ultra HD components for the home and have made yet another device that is sure to have AV enthusiasts and fans of high definition media start saving up; enter the DMR-UBZ1, Panasonic's all new, premium quality, Ultra HD Blu-ray player cum recorder, a first for the Industry.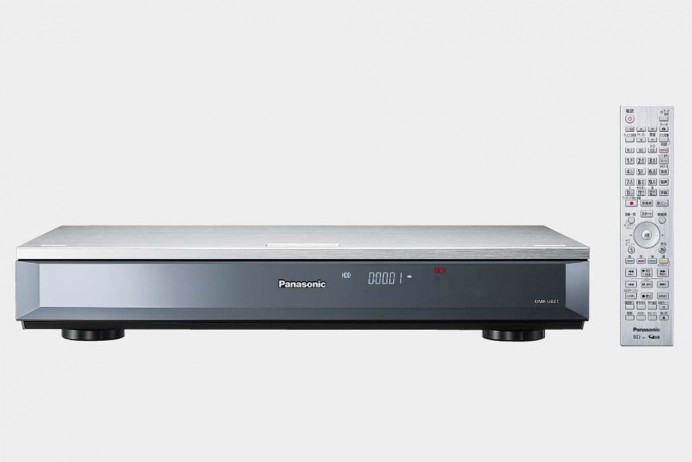 The player has been designed to offer users optimum viewing capabilities thanks to its support for 4K content on Blu-ray and a High Dynamic Range that would go great with one of their high-end 4K supported HDTVs. Although UHD content is hard to find, we should be seeing some make its debut soon and this puts Panasonic in pole position for the technology that's on its way and of course for what's here already i.e. 4K and 2K media. The DMR-UBZ1 will easily correspond with the company's DIGA player system that allows for recording high-definition content with the best possible audio so that the overall experience is as good as it gets. HDMI 2.0 cables should be on your list if you intend to seek out this device and purchase it. It will also help with Netflix streaming of 4K content as well as other services like YouTube et al. Support for connectivity via DLNA and NAS for media streaming are also part of the player's genetics. The chassis of the DMR-UBZ1 is also specially designed to help with proper heat-distribution and to suppress unnecessary vibrations. Aside from the standard inclusion of inputs, the player also features i.LINK, memory card support and USB connectivity as well.


The world's first UHD Blu-ray player cum recorder will be launched on November 13th and priced at about $3,330. It seems a little steep especially since UHD, 4K video content is still quite far from becoming mainstream; that being said, this is one way of ensuring you're future-proofed.

[ Via : Av.Watch ]