May 5, 2011
Nokia's 3D communicator gets patented!
by Gareth Mankoo

Nokia really need something to revive the old magic that they'd always drown us, in those days. Things have changed however and we're seeing something more than ordinary from the Finnish cellphone titans. They have managed to patent their ingenious 3D communicator technology. The note says, "An apparatus comprising a sensor configured to detect the position and orientation of a user viewpoint with respect to an auto-stereoscopic display; a processor configured to determine a surface viewable from the user viewpoint of at least one three dimensional object; and an image generator configured to generate a left and right eye image for display on the auto-stereoscopic display dependent on the surface viewable from the user viewpoint."

Basically, you have two screens, the lower is 2D while the upper screen is a 3D one. Also, it's all about being glassless. Can we expect a rollout this year? Sounds too optimistic.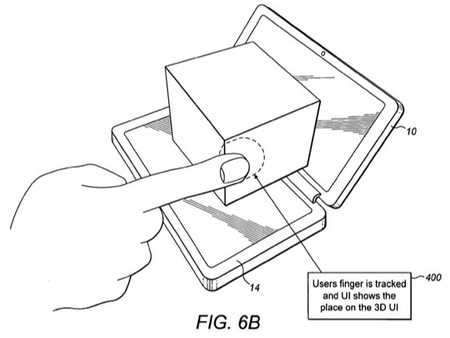 [tamoggemon]