August 10, 2009
Nokia N900 Rover specs out!
by Gareth Mankoo

The T-Mobile version of the much awaited Nokia N900 Rover has cleared FCC. This breathes hope into our desperate pleas for more on this cool QWERTY phone. We've been speculating about it for a while and it looks like not everything's been in vain. The N900 Rover will have a powerful looking resistive touchscreen that will span 3.5 inches (800 x 480 pixels). The QWERTY does have the set back of a stingy Space bar. However, looking deeper into the phone we can appreciate the 32 GB in-built memory, 5.0 MP camera (dual flash, autofocus), Quadband support, FM, microSDHC support and GPS.

What's best is that it offers a processing speed of 1GHz, thanks to the ARM cortex A8 processor. This can give some serious head-on to the Palm Pre and the iPhone 3G S. We're still waiting for official dates and pricing.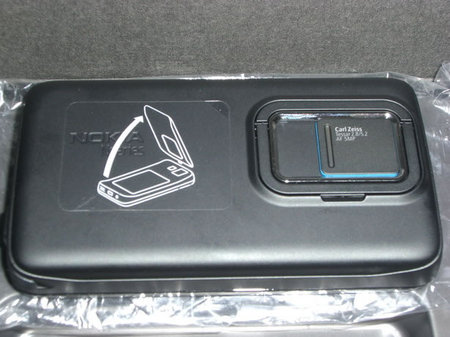 [BoyGeniusReport]