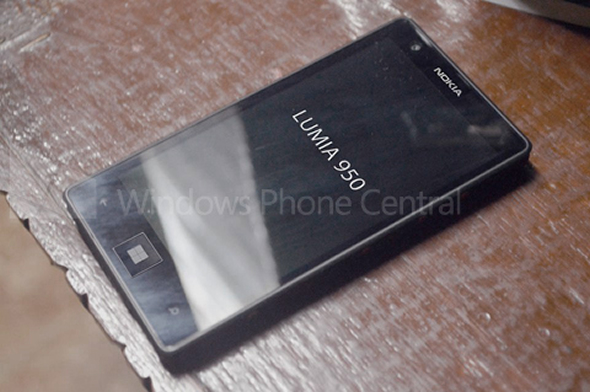 April 3, 2013
Nokia Lumia 950 leaked?
by Gareth Mankoo
Nokia's next generation flagship device will soon be revealed but we could always do with a juicy build-up to the same. So we have this leaked image of the Nokia Lumia 950 Windows Phone, which was published online just yesterday by Windows Phone Central. The site accepted that the image came from a not-so-trustworthy source so we're taking it with a pinch of salt. It looks like a call from yesteryear as far as design is concerned. The phone is expected to arrive with an AMOLED display with 1,280 x 768-pixels resolution, a better camera with xenon flash, 2GB RAM and an impressive battery life.


There has been no say about the price and launch date of the Nokia release. I believe that it will takes its time to come, after the storm kicked up by other manufacturers. I wonder if the Windows 8 platform will have any significant update to it in this baby.
[Via – Bgr]