September 26, 2013
Nokia Lumia 925 Review
by Shayne Rana
The Nokia Lumia 925 has hit the shelves and is promising to deliver up a fresh serving of mobile phone photography. Then again, aren't they all? The 925, coupled with Carl Zeiss lenses and PureView tech, seems like a good bet for those looking for good quality photos as opposed to any other smartphone features. I wanted to see just how good a phone this 925 really is – was it just another camera phone or does it bring a little more to the table? Read on to find out.


A new design form or is it same ole same ole?
Nokia has tweaked the design… a little, just enough to make the Lumia 925 look enticing enough to really want, even if just for superficial reasons. The 8.5mm thin Lumia 925 is built of lightweight, recycled aluminium, and although it might not seem too sturdy, it should survive a drop just as well as an iPhone. The 4.5-inch Corning Gorilla Glass 2 display is sharp and vibrant making colors really pop thanks to Nokia's PureMotion HD+ and ClearBlack display technology. It features a 768 x 1280 pixel resolution.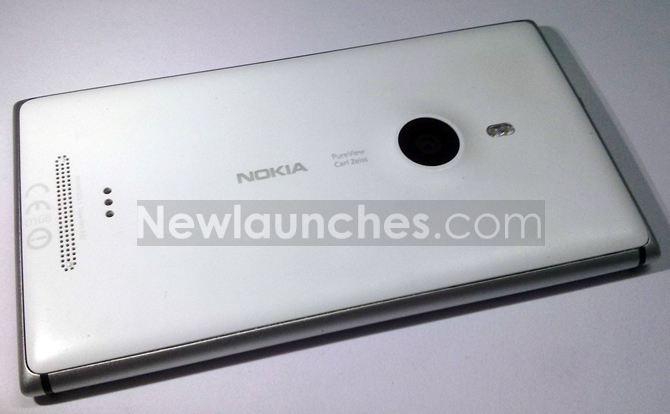 The slick finish of the handset gives it a very premium look and feel and even the slight rise on the rear of this unibody handset, housing the camera gear, lends a certain appeal. The volume rocker, power/sleep mode button and shutter release for the camera are well placed on the right side of the device. A micro USB connector is located at the top next to the 3.5mm audio jack and micro SIM tray. A couple of things that could be immediate turn offs for some would be – no removable, no add on memory support and no notification LED. It packs in 16 or 32GB and that's that. 7GB of free online SkyDrive storage isn't really a game changer.

All said and done, in the looks, department, Nokia has once again triumphed. The Lumia 925 looks like a phone you would spend good money on, but functionality will determine if that money would be really well spent. Read on.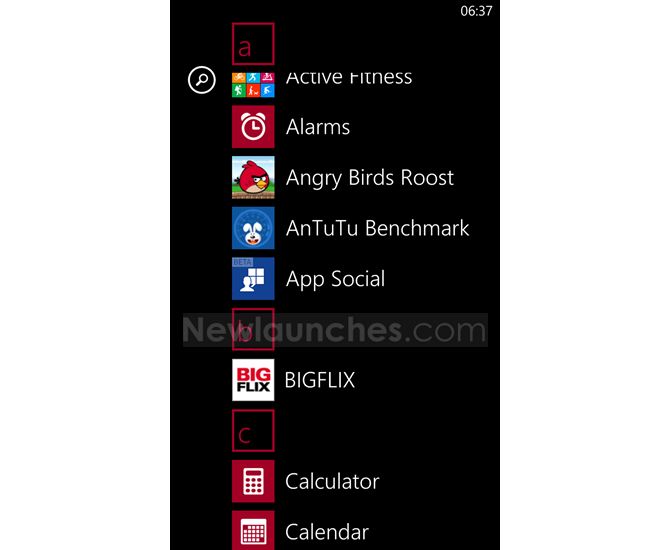 The UI and Features Blend
The Lumia 925 ships running Windows Phone 8 with the Amber update. The WP OS is one of the more stable systems that's capable of running just as smoothly off of a standard 1GHz processor (min req.) as it would off of the 925's Dual Core Snapdragon S4 clocked at 1.5GHz (1GB of RAM). The PureMotion HD+ seems a bit gimmicky as far as the name goes, I didn't quite buy into this 'feature' the first time. While it might help with 'disinfecting' laggy bugs in the UI, it really doesn't make it look or function any smoother than the competition, OS not withstanding.

That being said, the WP8 OS is very fluid and there's plenty to like here. There's something about the simplicity of the system that makes it easy to handle, however a few aspects of the UI need some serious attention. Social network integration is built directly into the phone book. It's nothing new as Android has been doing it for a long time, but the interface on WP is so much neater and tighter. With simple swipes you can go directly to your FB wall for updates, but no notifications are highlighted nor will you able to receive or send FB chats with friends unless you have the dedicated app. You can also check recently called contacts and even set up a private Family space to share photos, calendar entries etc. What I'd like to see get tweaked is the ability to have your Favourite contacts easily available with a swipe and not via a separate folder. You can, however, pin it to the desktop for easier access.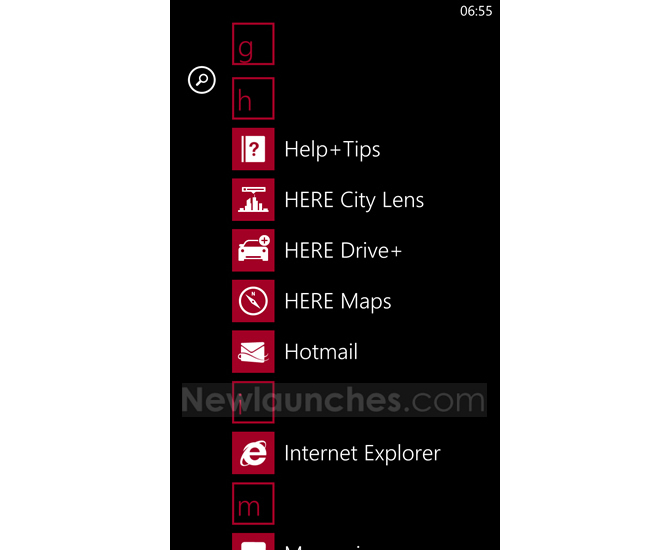 The app drawer could have been slightly better laid out. With just a single column that could stretch pretty far down, depending on how app hungry you are, so a Windows Search optimisation option has been deployed. Apps are sorted alphabetically so to locate an app like YouTube, scroll to the bottom or hit the 'a' box, pull up the alphabet search engine and then hit 'y'. The competition lets you create folders and also allows for more apps to be viewed per page which works out better in this case. Even Java based handsets allot features according to category.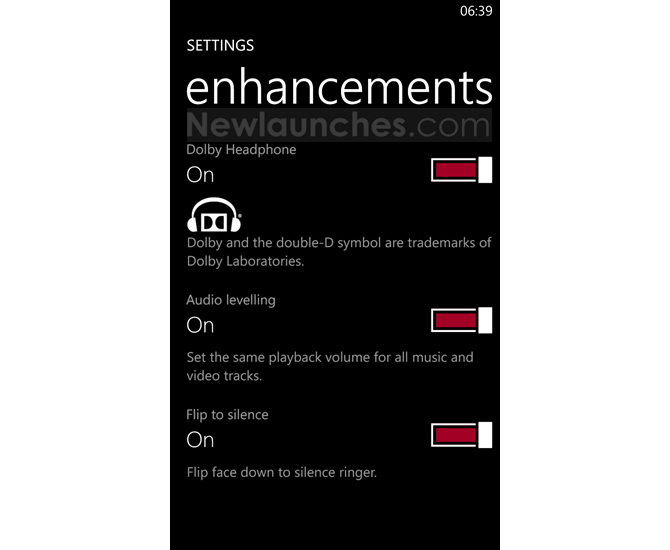 New features that come with the Amber update include the Nokia Glance screen which is essentially just a sleep mode clock. It stays on for about 15 mins after the screen locks and you can double tap it or press the Screen Lock button to get past. The problem is, it takes you the lock screen which means another swipe up to access the handset. As elegant as it is, it's not a very useful tool. At the very least, it should have had the ability to display notifications, seeing as there's no notification LED of any kind.

In the music player, one can't adjust the audio from the same screen. You'll have to make your way to the settings menu, scroll down to 'audio settings'(third option from the bottom) and then switch on the Dolby Headphone sound enhancement engine or adjust the EQs. I suggest keeping this menu open and then accessing your music. At least that way you can move back and forth via the running apps menu. Audio quality is brilliant. Tone sharpness is just right with a very resounding base line kicking in when needed. Video codec support could use a beefing up to match Microsoft's PC counterpart. Some .avi HD files couldn't play and MKV support would be great. Secondary apps for this would also be much appreciated.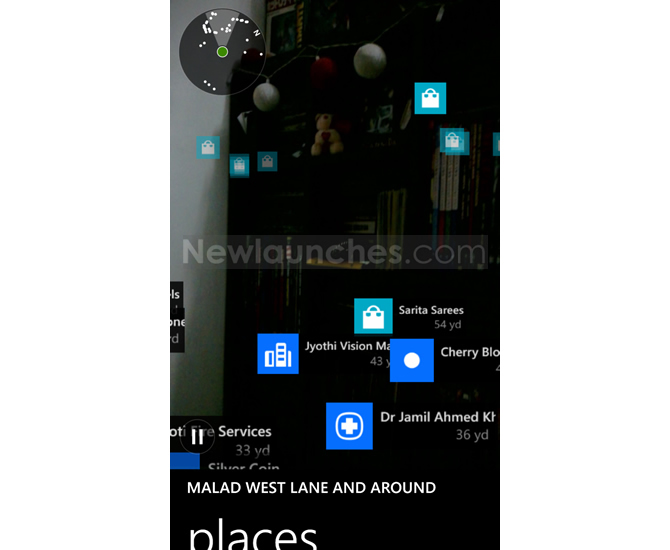 Speaking of running apps which, I wish there was a way to close those apps other than simply pressing the Back button over and over again till you finally return to the home page. Not that they hog resources, but at least having the option like Apple and Android would make me feel better, less key presses.

The serious lack of relevant or better priced apps on the Windows Market is another deterrent to the WP market share. It feels a little like stepping back into a more frustrating time when reformatting videos to play on your phone was necessary and no alternatives were available via app stores. So very Apple like Microsoft…. very disappointing. Apps like Instagram still haven't made it to this platform, games like Angry Birds are paid so are quite a few others and higher end games like Asphalt 8 haven't even been launched on this platform yet.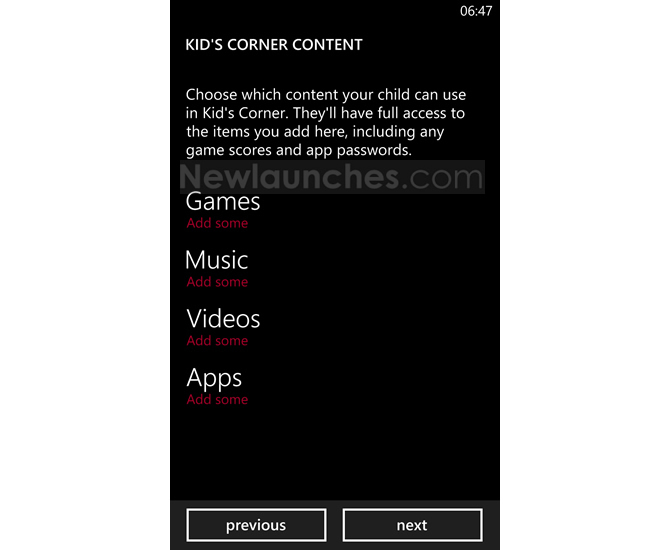 Features like Kids Corner that give your child access to only specific features can be quite handy, Lumia Color Profile helps adjust the saturation and temperature of the display and the Ease of Access settings all make the WP8 OS really personal to a large extent. The tiling system has its pros and with a silky smooth flow, WP8 still has a lot going for it and Nokia is aiming to make that experience better, but it's still not quite there yet.
So getting on board with WP8 does mean giving up a few things but not necessarily features you might miss.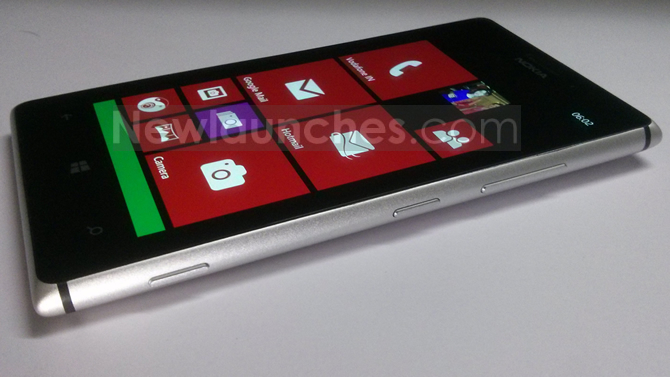 How does it fare in terms of connectivity?
There are all kinds of connectivity embedded into the Lumia 925. For starters its NFC enabled for sharing, paring and tagging. It also features Wi-Fi (a/b/g/n), LTE support, Bluetooth with A2DP and AVRCP as well as file transfer and tethering with PC interfacing via USB. What it lacks is a video out mode via MHL (Mobile High-Definition Link ) which would have been extremely handy for a high end camera phone of this calibre. However a service called PhotoBeamer allows you to wirelessly view your photos on a PC But it's a long processes and even with a pretty decent Wi-Fi connection there's still too much of a delay.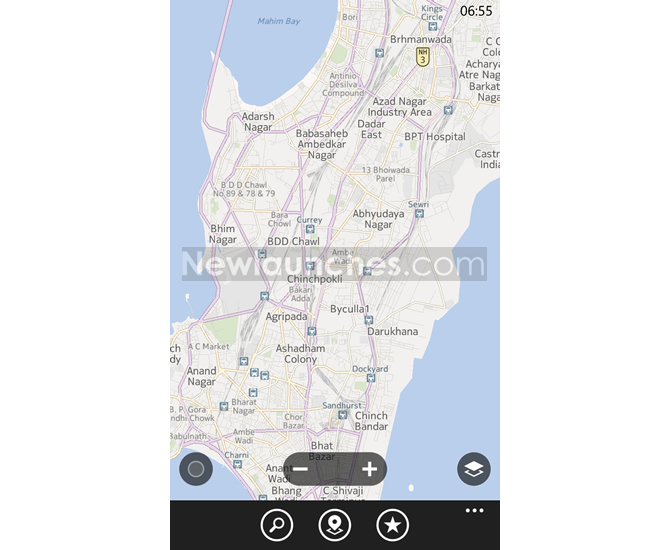 Another core strength that puts Nokia just a little ahead of the Android competition is GPS capabilities via relevant apps. Nokia's HERE series of apps that includes, Transit, City Lens and Drive+ are by far, some of the best navigation software for mobiles money can buy. They're well designed, thoroughly user friendly and detailed enough to make Google quiver (a little). The best part is all of this is au gratis with the 925. The Lumia 925 uses a Magnetometer, A-GPS and A-GLONASS to provide Offline maps, Free global voice guided turn-by-turn drive navigation. Live Sight and so much more to bring the best possible navigation experience to the smartphone.
Gmail users might be a little disappointed as the new look i.e. category style inboxes, doesn't work all that well on this OS. It's a common display for all mails and there's no Google designed app released for this.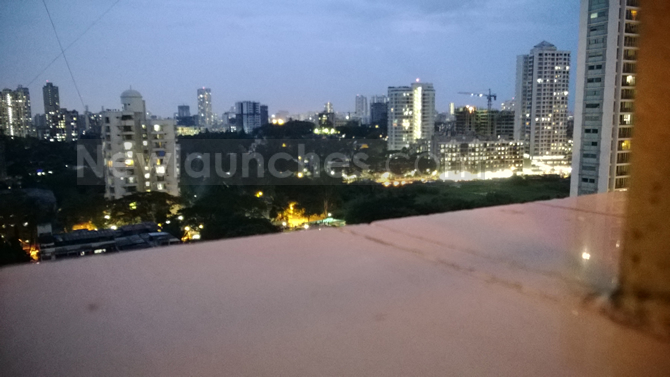 Camera
The 8.7MP PureView camera is delightful to use and Nokia's various add on apps like the Lenses, Smart Cam, Pro Cam and Camera 360 all make using the feature so much fun. Don't expect the same results as you see in the ads or TV promos, those take a large amount of skill in composing the shots, the forehand knowledge of your subjects positions and an absolutely steady hand, as the camera points out. Nevertheless, in the best of conditions you can get some superb shots and tweak them to your liking using the various tools.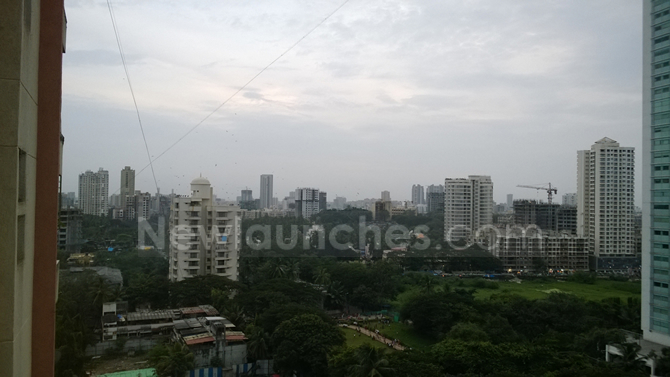 I particularly like the Smart Cam app that captures multiple images with a single click and then gives you the option of seeing them in various modes. The camera processes all the pics appropriately based on the settings you choose and allows you to manipulate them accordingly – Best Shot, Action Shot, Motion Focus, Change Faces and Remove Moving Objects. It gives you the power to make all these changes if and when you want.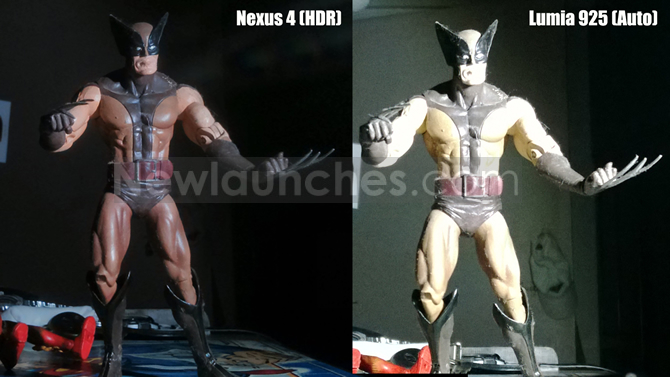 Some of the other options like Camera 360 and Pro cam are simply alternatives to the regular native camera app. They simply offer the settings in a different interface and also add or omit a few features. I suggest choosing the one that best meets your requirements and sticking to that. Image quality will still be just as good.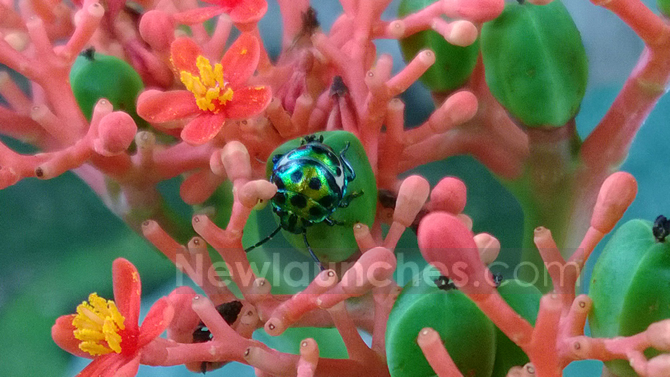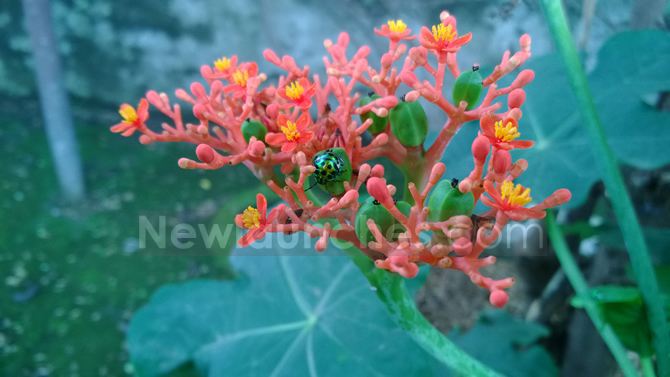 Each of these camera apps allow you to edit pictures in various ways adding better lighting, or choosing filters, cropping etc. It can get a little confusing to have so many varied options but if you like tweaking photos, it doesn't get any better.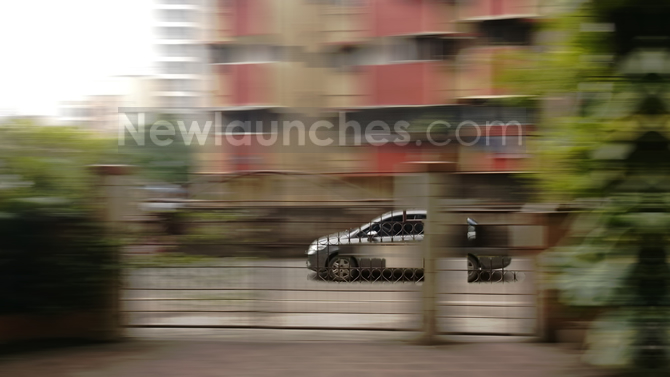 Image quality, on the whole is quite impressive for a mobile phone camera. I expected that, however, it's not fantastic. If composed right, you can get some really great photos when the conditions are optimum and if you're well versed with photography. Nokia says their cameras are designed for low light conditions and truth be told, they perform quite well in these conditions. But don't expect them to be perfect if you're not 'surgeon steady'. Photos aren't sharp in low light – there's plenty of artefact and grain with a few instances of color distortion as well, but you'll still get a better image than some of the other handsets out there if put in the same condition. Here are a couple of examples of low light images –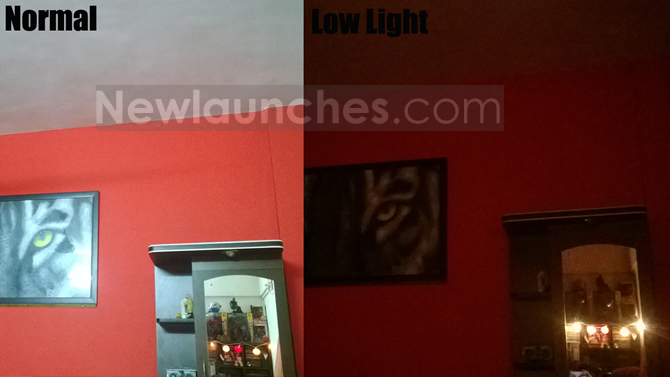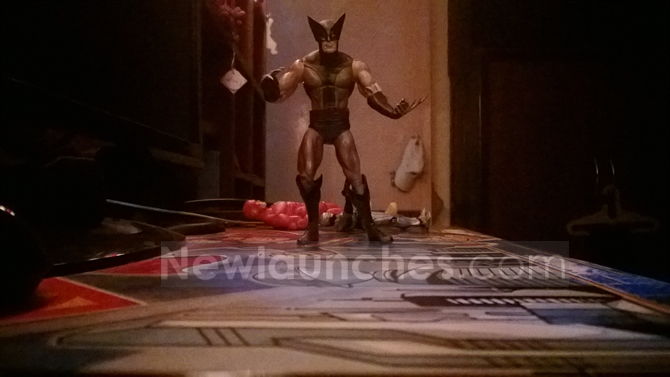 On the whole, it was an enjoyable experience using the camera.
Battery
With a surprisingly low powered 2000 mAh battery, the Lumia 925 still manages to offer up at least 8-9 hours of use. Usage included switching between 3G and Wi-Fi, calls, messages, emails, camera use, audio playback and quite a bit more.
The Bottom Line
The Lumia 925 is a good phone, no doubt about it. The problem is, it has too many quirks… well the UI has anyways. There's also an issue with the handset heating up after about 5-7 minutes of rigorous use – gaming, camera use, video playback etc. This tends to be problematic as it's quite difficult to grip the handset properly, especially if a call comes in and you need to raise it to your ear.
Nokia is really focusing on their mobile camera technology which seems like their only play at trying to boost sales of the Lumia range. For this price, one has come to expect quite a bit more from a smartphone and Nokia, although it gets an 'A' for effort, still needs to work out some kinks. Microsoft needs to start building a better app bank for their consumers and add more smart-features to the interface to support gestures etc.
But if you're primary requirements are great GPS features, no serious app requirements, a good camera with plenty of settings, and easy social networking and email functionality, WP8 is the way to go, but perhaps you ought to consider a lower priced model. At this point there's still a struggle between the phone maker doing their level best to offer what it can on an OS that needs more than it can give. But with MS buying Nokia, perhaps things will soon start moving in the right direction. I'm quite sure of it.
Design and Ergonomics – 4/5
Features – 4/5
Connectivity Options – 3.5/5
Camera – 4.5/5
Media – 3.5/5
Overall – 4/5