October 22, 2013
Nokia makes it official; the Lumia 1520 is revealed in all its glory and will be priced at $749
by Shayne Rana
And so it was, this day of October in the year 2013 Nokia finally made it official and announced the Lumia 1520, thier uber large screen, flagship phablet device. From the press shots, it looks like Nokia's still got their branding in place. Post the Microsoft buy out, we assumed that the next Lumia device might showcase an MS logo minus Nokia's. Could this be the last of the 'Nokia' branded Lumia's? Let's wait and see. For now both companies seem to be focusing on larger screen devices as the Surface 2 and Surface Pro devices (please add link to article done today) were also just launched. So back to the 1520 and its 6-inch 1080p display, all the details reported earlier are now confirmed.


To reiterate the 1520's feature set includes a Qualcomm Snapdragon 800 2.2GHz Quad Core processor (2GB RAM) with LTE support to run Windows Phone 8 (Update 3), a 3,400 mAh battery (wow!) that can be wirelessly charged, a microSD card slot plus 32GB of on board storage and of course the 20-megapixel PureView camera (dual LED flash) with lossless digital zoom (courtesy the Lumia 1020 tech). There's also a front-facing 1.2 MP camera that features a wide-angle lens. Within its Polycarbonate shell are four mics (2 up front, 2 in the rear) independently controlled to provide the best possible noise cancellation and virtual surround for video capture that money can buy. Other features also include GPS (GLONASS and A-GPS) for Nokia's superb Here Maps and other corresponding apps, WiFi and Bluetooth 4.0. All of that fits snugly into the 8.7mm thin structure that weighs in at about 209g which is not bad at all.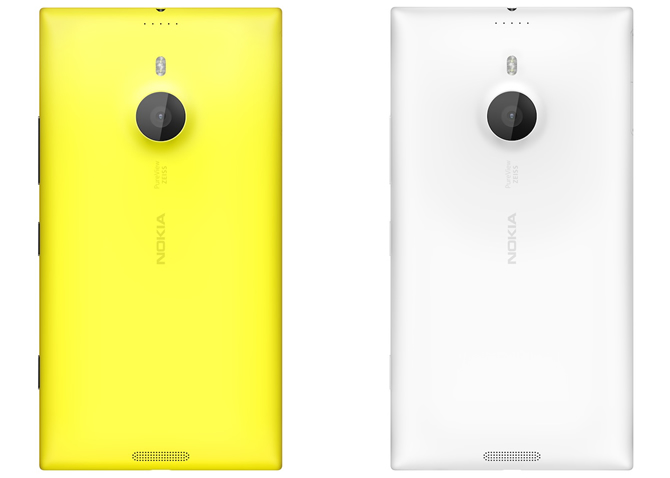 Nokia has of course included all of their camera apps to bolster the 20 MP shooters capabilities. A few additions have been made to the lenses like the 'Refocus Lens' that gives you the ability to choose your focus point after an image has been captured. Very Lytro-like. It's available for $0.99 on the Windows phone app store but free with the Lumia1520. Nice! There's also an option for choosing specific colors to be highlighted and rendering the rest of the frame monochrome. There are plenty of manual settings available with the other camera apps as well.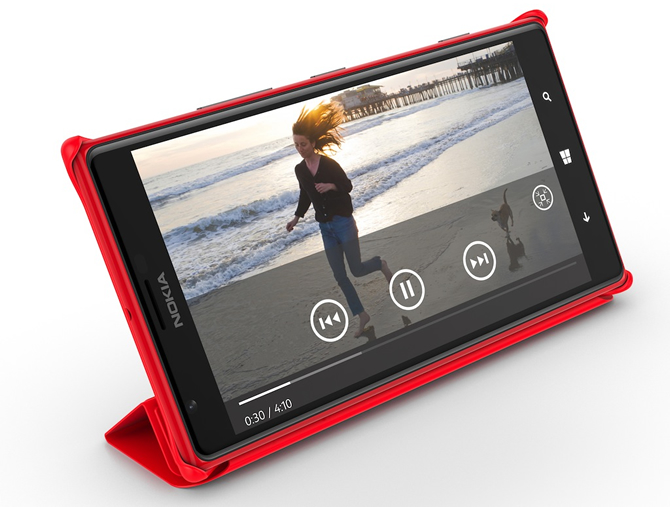 Other apps like Nokia Story Teller that arranges pictures captured based on geotags and other settings giving priority to images with people and better focus are also on board. Naturally you can do this yourself, but think of the app as a sort of butler for your photos.

The Lumia 1520 hasn't been given a specific launch date other than sometime in the last quarter of this year. It'll be priced at $749 ($50 shy of what was revealed on their Chinese Partner's website) before carrier subsidies in the US, UK, some European markets, Hong Kong, and Singapore. It will then slowly make it's way to the rest of the globe. Color options include matte yellow, matte black, gloss white, and gloss red. An optional magnetic flip cover that doubles up as a stand will also be offered along with the DC-50 Portable Wireless Charging Plate ($99).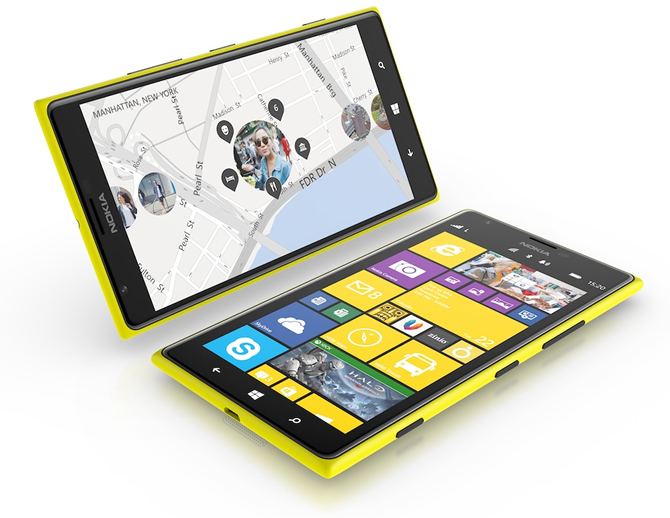 [Via – Slashgear]