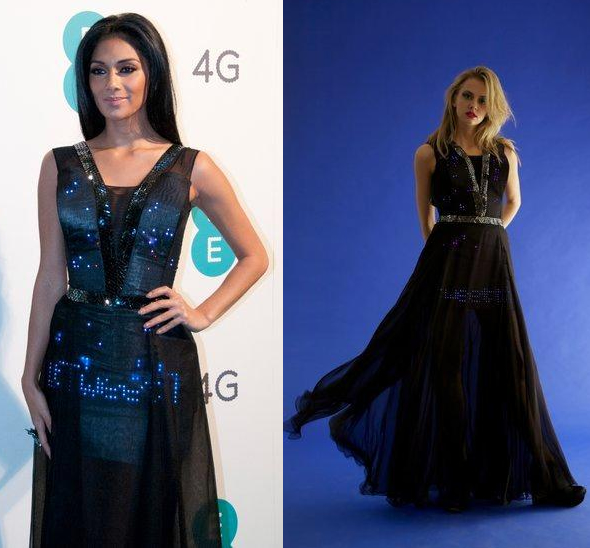 January 15, 2013
Nicole Scherzinger's dress displays live tweets!
by Gavril Mankoo
Wearable displays aren't new. But these simply don't fail to amuse us! Just recently, former Pussycat Dolls singer Nicole Scherzinger wore a one-of-a-kind "Twitter dress" to a press event. The dress had geeks around the hemisphere drooling and was designed by London-based fashion company CuteCircuit. The dress displays live tweets by Twitter users.


The dress was worn by Scherzinger and sports 2,000 LED lights and 26-feet of silk chiffon. The dress is hooked on to a laptop that transmits the tweets via antennae to a microprocessor. The dress' fabric then conducts electricity and lights up the LEDs to display live tweets!
[Thelook]