July 25, 2013
New Nexus 7 officially launched with Android 4.3 and 320ppi display at $230
by Sayan Chakravarty
Google officially launched its new Nexus 7 Tablet at the conference held yesterday. Most of the rumors and leaks pre-launch were pretty much accurate and we covered them extensively. Though there were not many surprises in store but we can say Google has done a good enough job with the ramped-up Nexus 7. The features packed in the mini tablet can potentially eat into the market share of competitors. And the $230 price tag for the base version, which is $30 more than the first gen Nexus 7, will spearhead its sales – at least that's what we think. So, let's see what extra we get for the rise in price.



The souped-up Nexus 7 is a huge upgrade from its older version and its display is certainly the best of all. The 7 Inch display has a resolution of 1920 x 1200 which brings the pixel density count up to 320ppi. It's the most vibrant and pixel dense display out of all the tablets available in the market. Pointless to say how good the display looks, but we'll definitely want to test it under sunlight to check its legibility.

As expected it'll come with a 1.5GHz quad-core Snapdragon S4 Pro processor and Adreno 320 GPU which is a huge bump-up from the old Tegra 3. With a great GPU and 320ppi display, playing games is sure going be great! But the rumors pointed towards a 4GB RAM, but Google has gone with 2GB RAM, which we think is ample. It'll also be the first tablet to ship with the latest Android 4.3

It'll come with 5mp rear and 1.2mp front camera. The new Nexus 7 is noticeably leaner than lighter than its predecessor. Google has managed to shave of 50g and trim the thickness by 1.8mm. What we still don't like is the wide bezel which still looks ugly, we really wanted the screen to extent till the edges. It'll be available from 30th July through Google Play Store and a few more retailers like Amazon and Best Buy. The 16GB WiFi only Nexus 7 is priced at $230 and $270 for 32GB. The 4G LTE model will come in 32GB only and with a price tag of $350.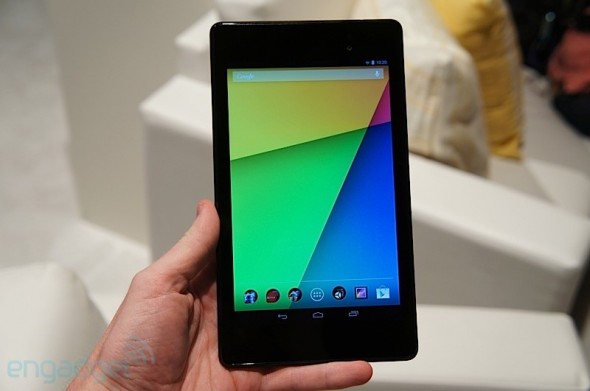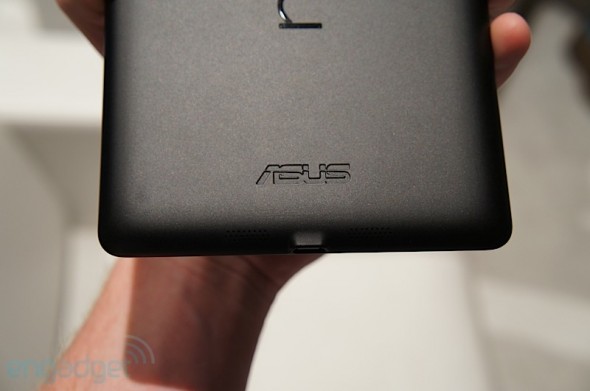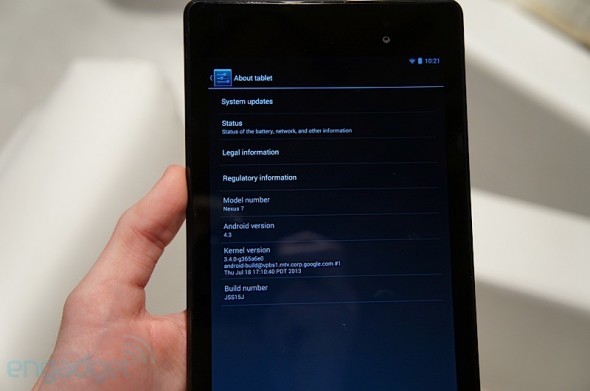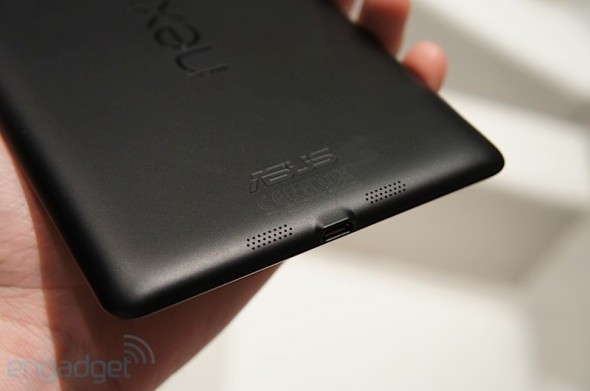 [Via – Engadget]