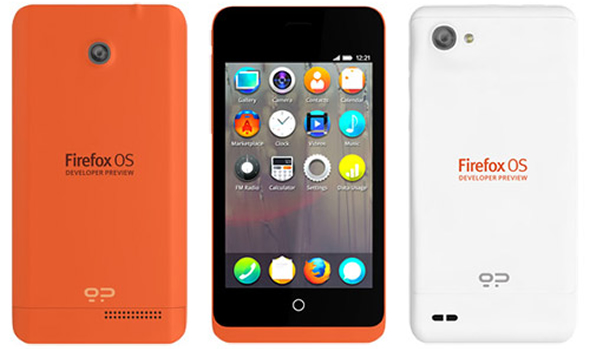 April 23, 2013
Mysterious Firefox OS developer handsets to be available today!
by Gareth Mankoo
Mozilla have kept us in anticipation for a while now. The Firefox OS has been a long time coming and the handsets, even more so. Sometime in January, this year, the company had revealed the first two developer handsets running Firefox OS, called the Geeksphone Keon and Peak. It was projected that the shipping of these devices was due in February. There were no pricing details back then but now we have a bomb dropped that resounds, the phones will go on sale from today! The handsets will be completely unlocked and run on a 'dev' version of the Firefox OS. Users will be treated to continuous updates. Users will be able to pick the devices from Geeksphone, starting today! More details on all models after the jump.


First up in the line is the orange Keon phone with entry-level specifications. It will be priced at $118 and will come with a 3.5-inch display (with HVGA resolution), a 1GHz Qualcomm Snapdragon S1 processor and 512MB of RAM. Next up is the Peak that will set you back $195, featuring a 4.3-inch qHD IPS display, 1.2GHz Snapdragon S4, 512MB of RAM, 4GB of storage space, and an 1800mAh battery. This will be best for app tests.
[Via – Slashgear]